The majority of my client's problems stem from a constant current of negative thoughts running through their minds and therefore affecting all aspects of their lives.
Many times we can get stuck in our negative ways of being and thinking without knowing how to change it. Throughout  our day we follow a seemingly innocent thought i.g. about going out for dinner or purchasing a new car and end up on a frightening internal roller coaster of wondering how we can afford this new adventure. One thought leads to the next one until we are totally emerged in our negative thoughts, which usually leads us straight to our negative patterns.
The first thing to remember is that this is the doing of our Ego. The Ego is the part of us that holds onto images, thoughts and feelings which are based on fears, doubts, suspicions and other negative things. Our Ego is linked to our survival instinct and has a rather low vibrational energy. It has the tendency to control our thoughts and actions by creating drama, low self-esteem and the feeling of being alone. Without any awareness and guidelines it can make us feel helpless and vulnerably exposed to those haunting shadows of our mind.
Thankfully, we are not helplessly at the mercy of our Ego. We can connect to a much higher part of our being through the power of awareness.
According to the Dictionary, "Awareness is the state or ability to perceive, to feel, or to be conscious of events, objects, or sensory patterns. In this level of consciousness, sensed data can be confirmed by an observer without necessarily implying understanding. More broadly, it is the state or quality of being aware of something."
The Ego is designed to bring us out of the current moment where our true being exists. We might listen with full awareness and interest to a documentary which brings us in alignment with our soul purpose as our Ego starts to interfere by gently directing your thoughts towards something else, usually future or past related events. Thoughts regarding the future can make us feel worried and anxious where thoughts about the past usually make us feel resentful, bring up unfinished business, regrets and grief. However, if we can manage to keep our thoughts focused on this moment we will get to experience peace.
With practice we can learn to become aware of this moment and stay in a place of love, joy and peace. With time this awareness will allow you to practice positive and constructive thoughts and feelings and will therefore become more automatic as new neural pathways in you brain are established to support it. Living a happy, peaceful and loving life takes dedication and practice.
By developing greater self awareness you will become still and be able to pay attention to this current moment. Negative thoughts often form below your conscious level of awareness. You get so used to them being in your head that you hardly notice them anymore. To change the negativity, you need to develop a deeper level of self-awareness. Pay attention to what you are focusing on. Catch your negative thoughts. Check in with yourself  several times a day and notice how you feel. If you are worried you are with your thoughts in the future. If you are depressed you linger in the past.
Make a commitment to yourself that you will chose to live a happy and peaceful life by changing your negative thoughts and patterns.
About the Author: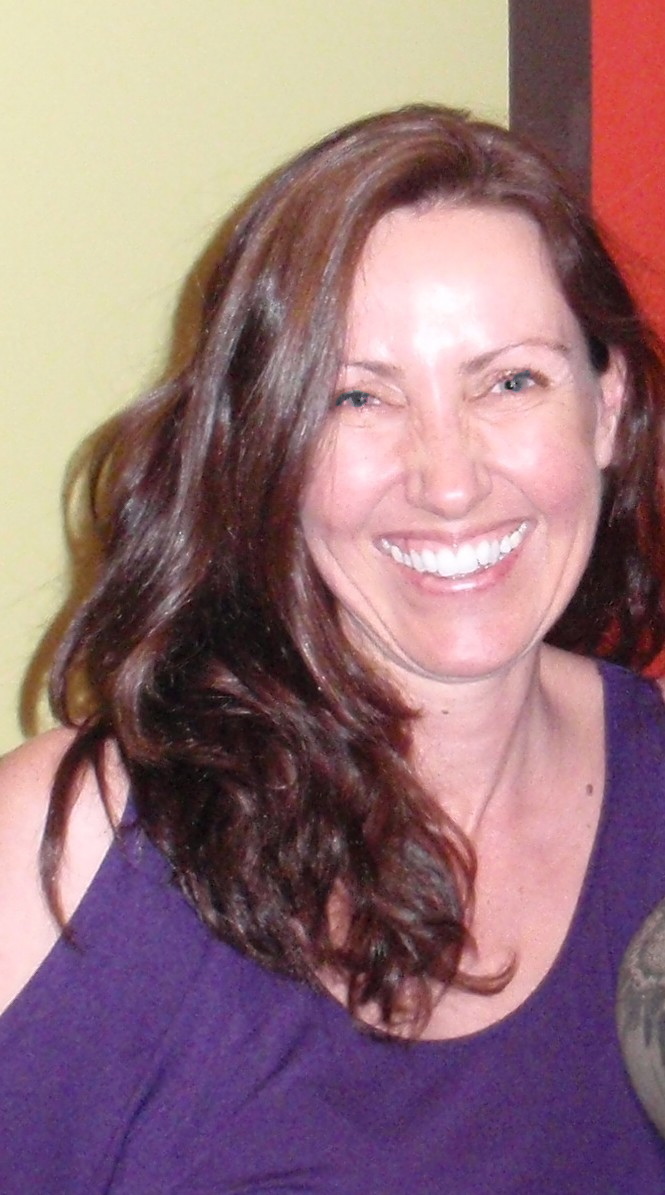 After earning a degree in Social Work in Germany, Gabrielle worked for several years with mentally disadvantaged children and coma patients. Her responsibilities included providing guidance as a life counselor for her clients and their families.Today, Reverend Gabrielle Orr is a certified Akashic Record Teacher and Consultant, Healing Touch Practitioner, Reiki Master, Body Talk Practitioner, EFT Practitioner, Massage Therapist, and Feng Shui Consultant. She teaches Akashic Record Classes and Retreats internationally since 2002.
Facebook:  http://www.facebook.com/GabrielleOrr