The Master Shift is honored to work in partnership with Learn It Live to bring you classes designed to facilitate spiritual growth. Classes will resume in 2018.  In the meantime, feel free to scroll down and listen to our past classes.
Upcoming Classes
Margaret Hasna Kelsey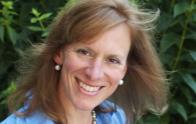 PAST CLASS
Class Overview: No one marries expecting or wanting to get divorced. Yet it ends up being a path that all too many of us go down. In this presentation, we'll begin to explore how to spiritually survive and thrive through the process. Participants will walk away with a deeper appreciation for the illuminating self-discovery that the journey of divorce takes us on and the spiritual growth it affords, leading to happier and healthier lives.
About the Instructor:  Margaret Hasna Kelsey, Ed.M. is an Instructor with The Master Shift and Founder of Wave of Insight, which provides personal and professional coaching and consultation on conscious living, loving and leadership. She brings to her presentations a tremendous reservoir of insight, experience and wisdom about awakening divine levels of consciousness stemming from her work and certifications in values consulting, collaborative leadership, spiritual development, and yogic science. She is the author of Wave of Insight's Poetry and Prose on Facebook, and is currently working on her first ebook: Ten Tips for T.R.A.N.S.I.T.I.O.N.S. She is certified both as a Cultural Transformation Tools Consultant with the Barrett Values Centre in London and Kundalini Yoga Instructor with KYI. She holds her Masters in Education from the Harvard Graduate School of Education.  Learn more about Margaret Hasna Kelsey
Anna Miranda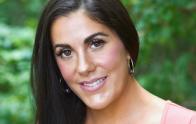 PAST CLASS
by Anna Miranda
Class Overview: What defines spirituality? Spirituality is not a definition it is an experience. At the core of the experience of walking a spiritual path, we come to know the essence of awakening, inspiration, purpose, creativity and love. When we choose the spiritual path, we choose to live a life seeing through the lens of spirit rather than the limited view within human conditioning, giving ourselves the opportunity to express our divine potential.
About the Instructor: Anna Miranda began her spiritual journey at the age of 16 after a profound spiritual awakening and near death experience. Since her experience she has dedicated her life to to the study of metaphysics. She is a teacher of metaphysics, a certified Hypnotic Intuition Specialist, a Master Shift Instructor, a motivational speaker, an interfaith minister, an End of Life doula, a psychic medium, medical intuitive, energy healer and intuitive coach for the past 15 years and specializes in karmic assessment and soul contract readings. She is trained in hypnosis, EFT(emotional freedom techniques), Usui reiki (master teacher), Karuna reiki, IET(integrated energy therapy-master teacher), past life recall, basic astrology and meditation techniques. See more about Anna Miranda
Pauline Capalbo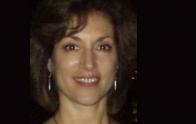 PAST CLASS
Class Overview: "To truly love another, you must first love yourself"
Love is our Soul's essence. It is a natural state of being. We give our love freely to others, yet when it comes to loving ourselves we struggle. Why is it so difficult to love ourselves when love is who we are?
We have not been taught how to love ourselves and now more than ever our Soul's call is to explore the beauty and magic of Self Love. What would it feel like to fall in love with yourself? What would your life look like if you loved yourself fully, and radiated that essence into the world?
When you love yourself, love returns to you in the form of healthier relationships, financial abundance, support, improved health and so much more. Journey with me to understand how to begin loving yourself, and why it is the most important thing you will ever do.
Our truest responsibility is to the Self.
About the Instructor:  Pauline Capalbo, Energy Healer, Intuitive, and Channel of Spirit, has assisted hundreds of clients, from children to adults, to take control of their lives, by learning to love, heal and empower themselves.
Her journey started in 1988 when she experienced several life-changing circumstances resulting in stress and chronic illness. Limited help from the medical community initiated the quest to regain her health emotionally, physically, and spiritually. Her love for energy work began in 1993 when a first encounter with an Energy Healer miraculously healed her health conditions. The powerful connection between mind, body, and soul was too strong to ignore. Seeing how psychological, emotional and mental patterns affect illness and wellness brought an entirely new perspective on how to be healthy and live with purpose and joy.  Learn more about Pauline Capalbo
Jose Bazan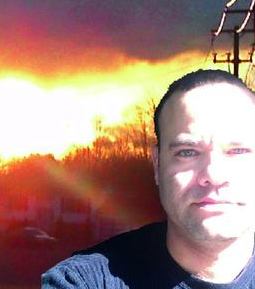 PAST CLASS
Awake to the Awakening: A spiritual revelation within – Jose Bazan, Team Shift
There is an awakening occurring at this time. It is said by many to be a voice without. It is something that will occur and be seen in the physical world. How we live will determine whether we become a part of or separate from it. Will it come through the morning, day or cusp of the night? Is it marked into our calendars of the year? Why did time control when it was to happen? Was it waiting for the right timing? Did it exist eternally or arrive in a day? Have I been living life with rose-colored glasses? These questions were a conscious concern and at the top of my list. It came about in a manner described as a spiritual calling. An experience I dare not put forth into words, until now.