HERE IS THE 12.12.17 GLOBAL CO-EXIST MEDITATION! ENJOY!
Donations are being received for the Master Shift so we may continue to provide free global events. The Master Shift is a 501(c)3.
Global Meditation 12.12.17
Video Credits:
Co-Exist Meditation written by: Maria Massone
Narration: Pauline Capalbo
Audio Produced by: Brooks Magee
Meditation Produced by: EveryMann Productions
Creative Concept: Christina Arabolis
Music Selections…
(All music granted permission by artist.)
Master of Light, Music by Thaddeus, Orindaben.com
Away in the Manger, Jason Shaw, audionautix.com
African Night Cave, Kevin MacLeod, incompetech.com
Om Meditation, INDIAWAV
Psalms, Miguel Johnson, Audio Library
Minstrel by PeriTune https://soundcloud.com/sei_peridot
Creative Commons — Attribution 3.0 Unported— CC BY 3.0
http://creativecommons.org/licenses/b…
Music provided by Music for Creators https://youtu.be/Lu3aS9m1w2A
Adon Olam – אדון עולם., JivingGerbil (link https://www.youtube.com/watch?v=5llyw…)
Mattia Cupelli. Carol of the Bells, mattiacupelli.com/ https://www.youtube.com/user/MattiaCu…
The Master Shift's holiday-inspired Co-Exist Meditation features a sampling of religious traditions and wisdoms from around the world. Featured in this meditation are Christmas (Christian), Kwanzaa (African American), Ramadan (Islamic), Chökhor Düchen (Tibetan Buddhist), Bodhi Day (Hindu Buddhist), Yule (Pagan, Wiccan), Navarathri (Hindu), Jashan of Spendarmad (Zoroastrian) and Hanukkah (Jewish).
Are you ready to go on a journey around the world!
The meditation is synchronized according to Japanese Standard Time and Eastern Standard Time at 9:30 PM (JST/EST 9:30 PM) There are two meditation times to accommodate the various time differences around the world. Please join in on your particular time or do both! Feel free to meditate in your favorite meditation spot or create a meditation event in your area.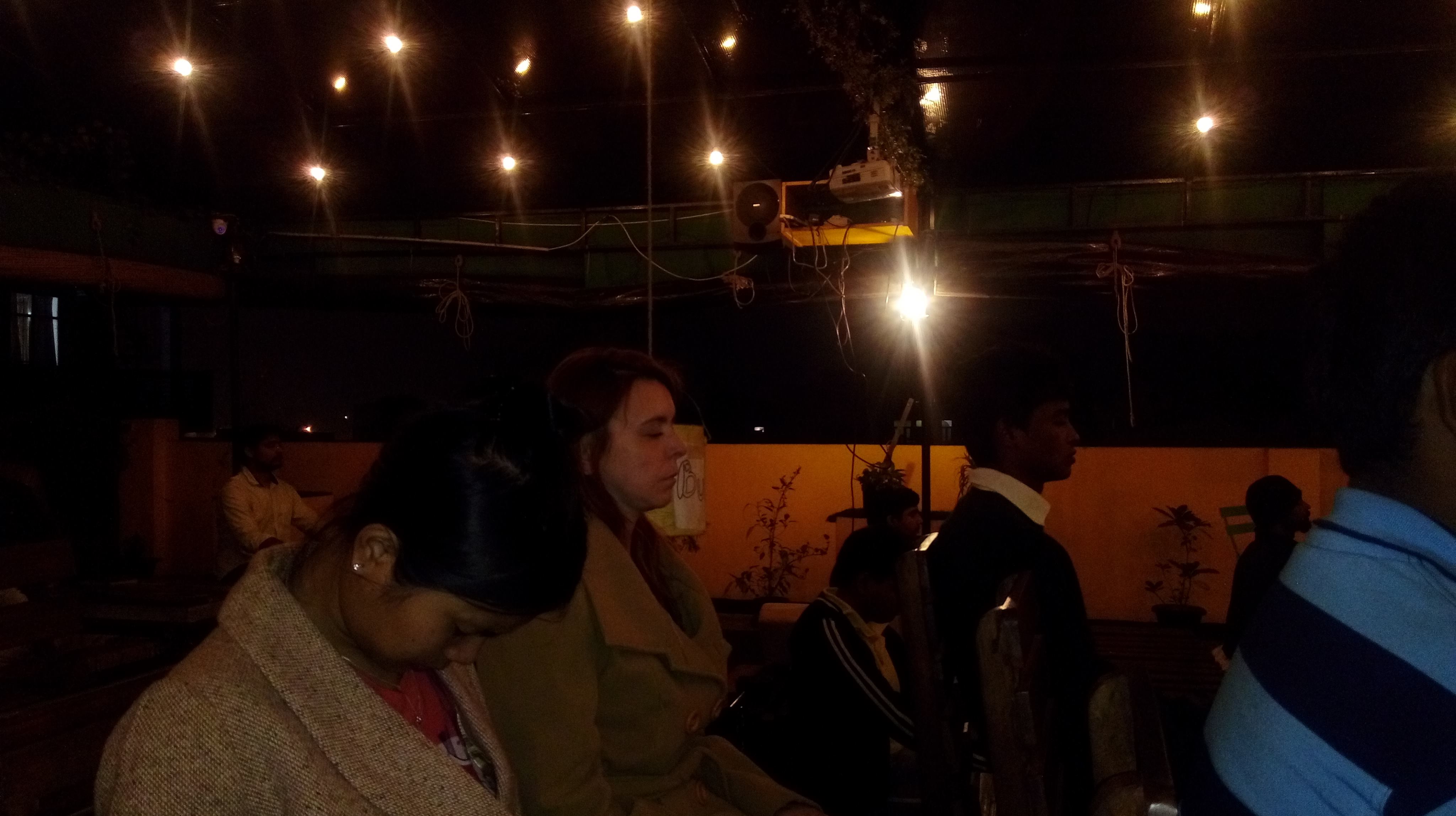 Global Gathering in India 12.12.17

Follow this link to find your particular meditation time. Please scroll down to the section that says "FOR NOVEMBER-MARCH MEDITATIONS" and search for your City/Country).
Thank you for being a part of the S H I F T!
Live events are happening around the world.  Please let us know if you are hosting or attending an event.  If you are in India, please contact Rohit from Thousand Thoughts.