Master Shift Community Books
We are honored to feature the books written by our community members. They have opened their hearts and shared their experiences and insights in order to assist others in their evolutionary paths. We are grateful to these wonderful and talented authors.  Would you like to join the ranks? Submit your book here.
Community Books
Alan Cohen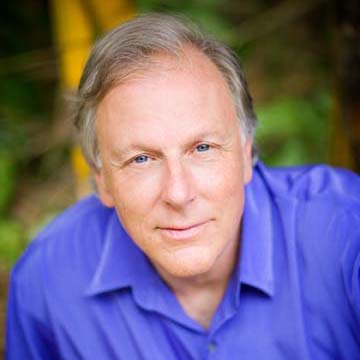 A Deep Breath Of Life
"Take a deep breath of life, and consider how it should be lived". This quote from Man of La Mancha sets the tone for this book, which offers daily inspiration for heart-centered living. Alan Cohen has touched the hearts and lives of thousands of people seeking more authenticity and creative self-expression in their lives.
How Good Can It Get?
Most of us were taught that to reach our goals, we have to work hard and fight every step of the way. But it's simply not true.
This refreshing mix of feel-good, home-spun, universal truths will make you think, laugh, cry, and remind you that the answer to your quest is closer to home than you may know.
Cohen's charming modern-day parable teaches us to overcome fear, relax, and enjoy the richness life has to offer. A mix of Paolo Coelho, Spencer Johnson, and Forrest Gump, it is a good tale about how to create the good life.
Gabrielle Orr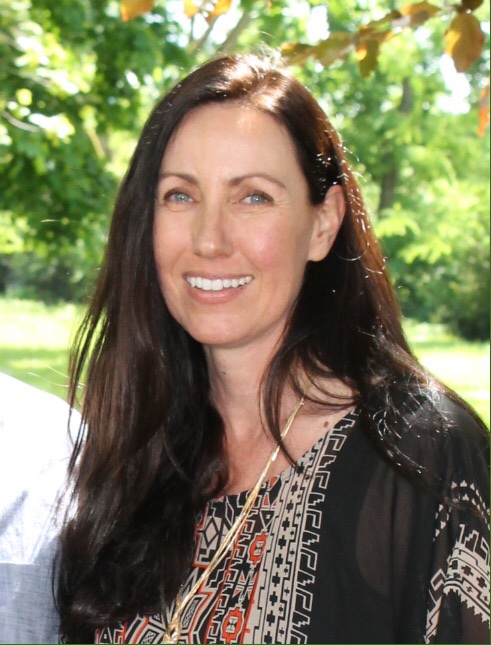 Akashic Records: "One True Love"
The book "Akashic Records – One True Love – A Practical Guide To Access Your Akashic Records", is the foundation of the transformational teaching on tapping into the wisdom of the Akashic Records. This book will teach the readers how to establish their own communications with the Akashic Records. The author, Gabrielle Orr, offers through her instructions individualized support and provides positive encouragement to ensure that each reader succeeds in accessing the Akashic Records. The material is appropriate for professionals as well as for beginners and no prerequisite skills are required. The content of this book has been created as a comprehensive and intensive program to offer seekers a skill that allows them to connect to the Akashic Records at any given time and location. The exercises of this course are designed to prove to the participants that they are accessing the Akashic Records. The material briefly focus on the history and science related to the Akashic Records but mainly teaches how to access the Akashic Records, how to translate the information received and how to navigate through the realm of the Akashic Records to receive the most beneficial answers for any challenge, pattern or concern. It raises the readers awareness, understanding and appreciation of the metaphysical material through creative instructions and by opening the heart.
Diane DiBlasi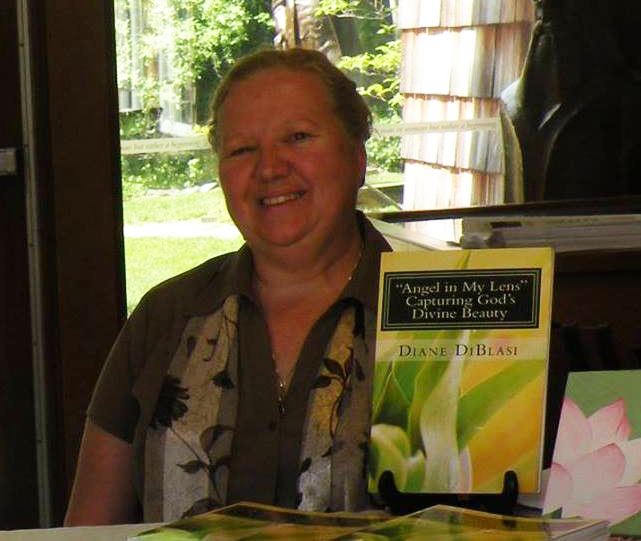 Angel In My Lens
Spiritual nature photos are seen not only with the eyes but, also with the soul. Truly feel the joy when a butterfly crawls on someone's hand. Know the peace of the frog who is sunning himself on a rock. The excitement you would get when a small little Chickadee swoops down out of a tree to feed out of your hand. Watching a sunset no matter where you are, and not knowing what colors will be displayed for the evening's canvas. To connect with nature you not only connect with your soul, you connect with God.
Teresa de Grosbois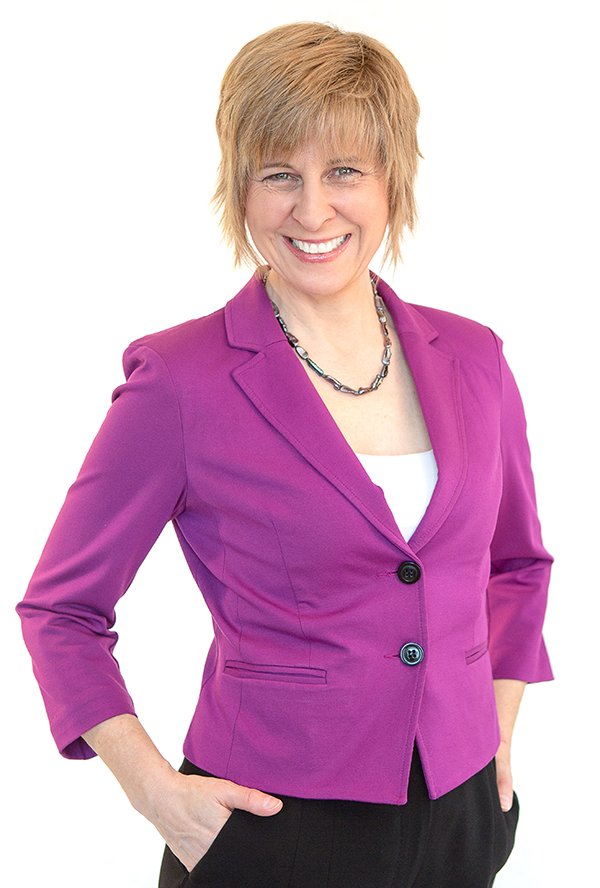 Mass Influence: The Habits of the Highly Influential
Join us for this powerful read and discover the simple habits you can adopt.
Robert Clancy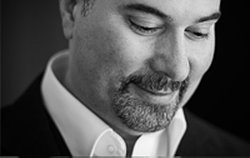 The Hitchhiker's Guide to the Soul
The Hitchhiker's Guide to the Soul is an evocative collection of the transcendental journeys, spiritual tips and chance encounters that will transform the way you think about your compassion for humanity while bringing deeper meaning in your everyday life.
Regina Cates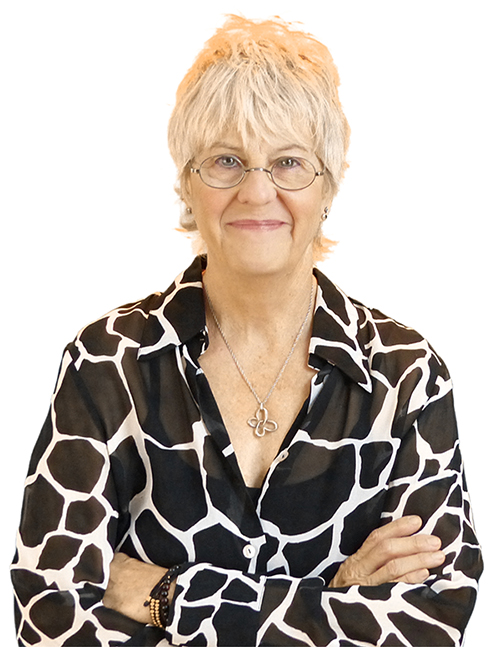 Lead With Your Heart
In Lead with Your Heart, author Regina Cates asks us to question our notion of what success and happiness really mean. Through the sharing of her own personal stories as well as providing helpful meditations, questions, and exercises, Regina offers a combination of wise advice, compelling anecdotes, and practical strategies for living a life that is authentic, fulfilling, and healing.
Throughout the book, Regina shares her amazing (and often heart-wrenching) stories of how she moved away from a volatile, victimized frame of mind to a place of making conscious actions and decisions from a centered, heart-driven state. By following along with Regina's personal stories and practicing the exercises she's developed, we can all learn how to choose positive, heart-centered solutions for the difficulties in our life.
 Millie Mestril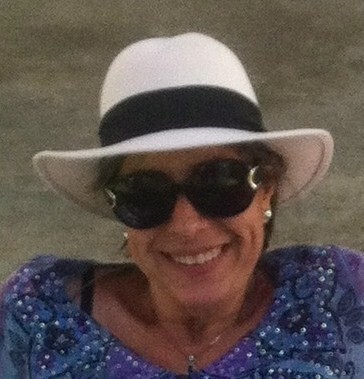 A Soul's Peaceful Quest: Lessons from the Path
Everyday musings from the Mountains of North Carolina from spiritual awakenings to running a small retreat center, dealing with personal and financial debts to finding heart shaped rocks and love in the most unexpected places.
Christine Horner

Wondrous Willow
Category: Children's Books
WHAT MAKES YOU SPECIAL? Once there was an auspicious little butterfly who lived on the side of a very steep mountain. How Willow had come to be born on the side of this particular mountain was a great mystery to her for there hadn't been an Old World Swallowtail since the previous century. Yet, she felt sure it was for a very special reason that she was there. Until she began to doubt . . .
Christine Horner and Joey McGrellis take us on a courageous journey of the heart as Willow forgets herself, growing to love her new friends deeply along the way. Showing us that heroes exist in the most unlikely places, a man-made fire changes Willow's life forever proving that miracles are never forgotten.
Awakening Leadership: Embracing Mindfulness, Your Life's Purpose, and the Leader You Were Born to Be
Human advancement requires the realization that each one of us plays an essential role in guiding humanity toward a new era of true equality and prosperity. Christine describes how mindfulness reconnects us to our life's purpose as we move from self-centered egocentric awareness into the fullness of unity consciousness–the foundation of character-based leadership.
 Lisa Nordquist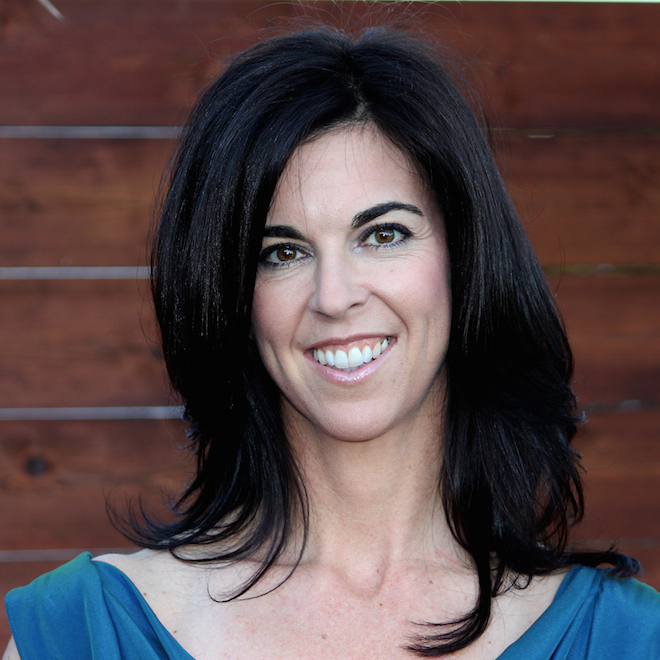 Love Yourself Fit
Love Yourself Fit is a peace treaty with food, fat, exercise, and your body. Simply put: a healthy how-to guide for enjoying fitness, appreciating your body, and developing a lifelong practice of self-care.
Yvonne Pierre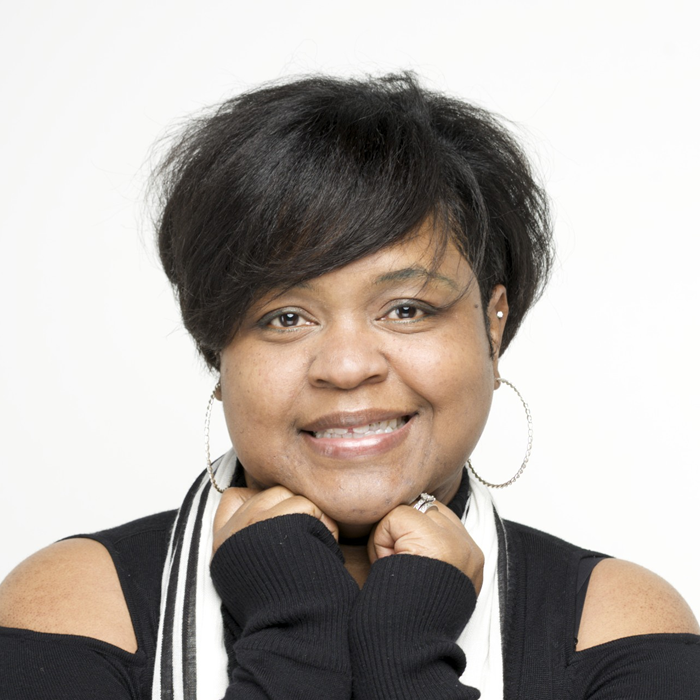 The Day My Soul Cried  
The journey from the depths of despair to an awakening of soul and spirit, has been a long and difficult one. The painful pattern of all types of abuse seemed endless. Until one day, when my soul cried. I began to see that how I perceived my life and my attitudes were crippling me as much as all my bad habits and the ugly things that happened to me. The realization that through forgiveness would prove to be a path to new confidence, new attitude, faith and a profound hope that by sharing my story, others may find courage and strength.
 Jennifer Kern Collins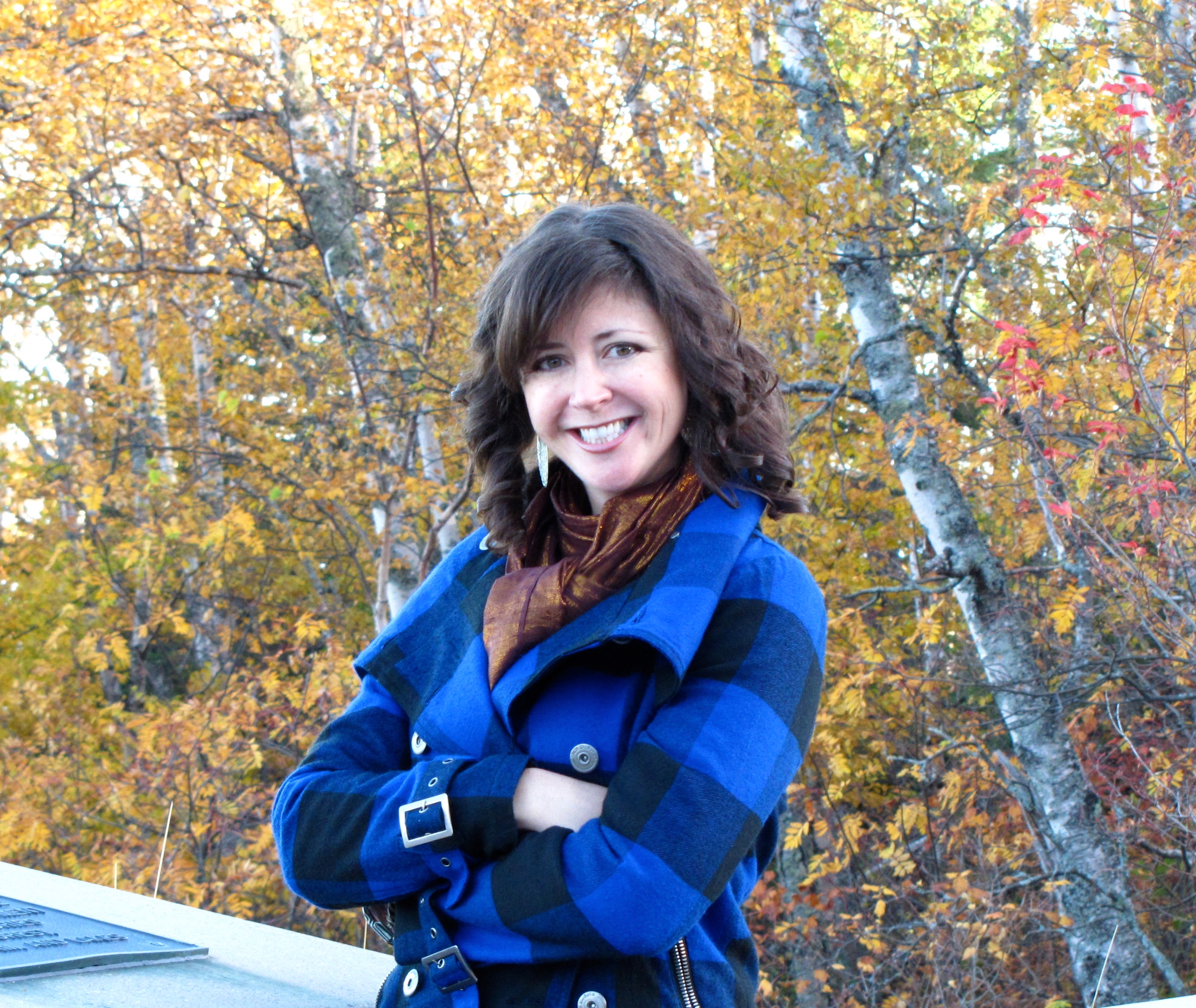 The Drama-Free Way 
"The Drama-Free Way: A Thought-Management Guide to Navigating Chaos and Thriving" , released November 16th, 2015, explains how drama in the world around us relates to the drama-thought patterns we can each sometimes fall into in our own minds–frequently a barrier to higher levels of consciousness. Through an elegant and playful weave of stories and content, the reader explores the underpinnings of drama, identifies where it comes from, why we have it, and how it works as an addiction. They also learn highly effective steps, habits, lifestyle practices, and transformational strategies to shift out of the drama paradigm and into authentic thriving, where we can all live with greater connection, fun and ease, elevated consciousness, and in alignment with our unique soul's purpose.
 Maya Hope Kitwana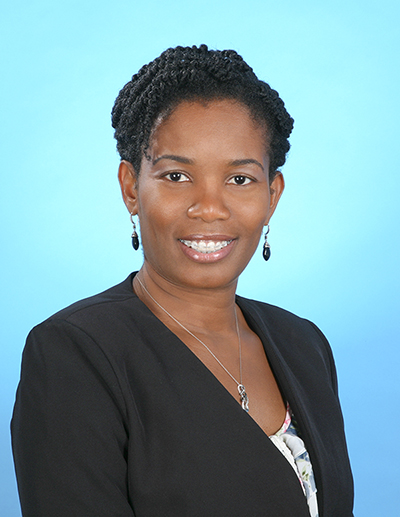 Breaking My Silence Surviving and healing myself after years of secrecy, shame, and abuse
In this memoir, Maya Hope Kitwana exposes her truth; showing from the inside out what was required for her to survive her childhood nightmares. These nightmares no longer torment Maya Hope Kitwana. Her story provides a lighthouse for others who have suffered abuse. A way out to discover love. A strong word of caution-the material shared isn't for everyone. Maya's story is not just a recap of unflinching secrets. This is a graphic, yet fearless look at a woman's journey through rape, incest, and abandonment-and her movement toward hope, healing, intimacy, and love. Maya charts a course that is painful and powerful. This work is about secrets and rage. It is about honesty and revenge. Despair. Faith. Kindness. Over thirty years of silence is too long.
 Dr. Linda Bender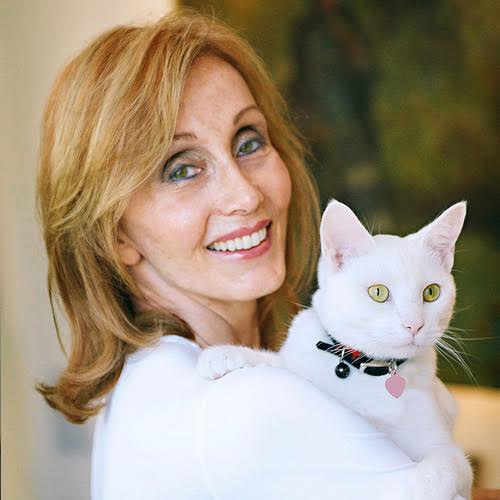 Animal Wisdom: Learning from the Spiritual Lives of Animals (Sacred Activism)
How is it that pets are able to travel thousands of miles through unknown territory to reunite with their beloved humans? How can dogs detect cancer with up to a 98 percent accuracy rate, and foresee epileptic or diabetic seizures in their owners? How do animals seem to know an earthquake is coming long before the world's best seismologists?
In Animal Wisdom, veterinarian and animal advocate Linda Bender offers a wealth of amazing stories and research-based evidence indicating animals have deeply perceptive—even extrasensory—abilities. She shows us that animals are extremely perceptive, intuitive, and psychic and provides step-by-step practices for honing your natural ability to communicate with them, so that you too can learn to understand their urgent messages about peace, happiness, and the future of the planet. Animal Wisdomis for animal lovers and anyone who seeks a deeper, more spiritual connection to these beautiful creatures.
 Debi Silber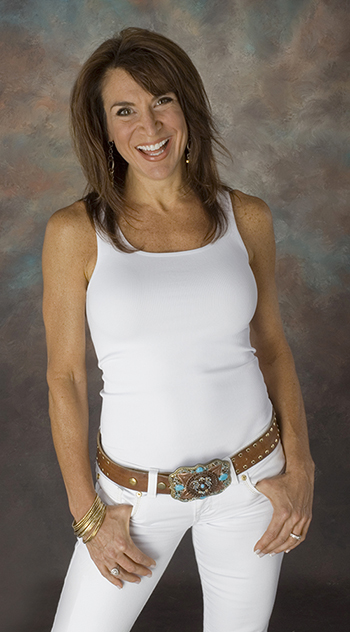 The Lifestyle Fitness Program: A Six Part Plan So Every Mom Can Look, Feel and Live Her Best
How Fit is Your Lifestyle? To lose weight, you may hire a Registered Dietitian to design a healthy eating program. To get in shape, you may hire a Certified Personal Trainer to design a fitness program. True fitness however, is fitness from the inside out. That means that not only do you look better, but ALL aspects of your life are fit, healthy and whole. What about your emotions? Your stress level? Your relationships? Your spiritual needs? Unfortunately, when it comes to these aspects of health and wellness, we may either overlook them, or merely look for tips and suggestions. While advice in these categories can be extremely valuable, it's not enough if we want to look, feel and live our best.
 Theresa Nicassio PhD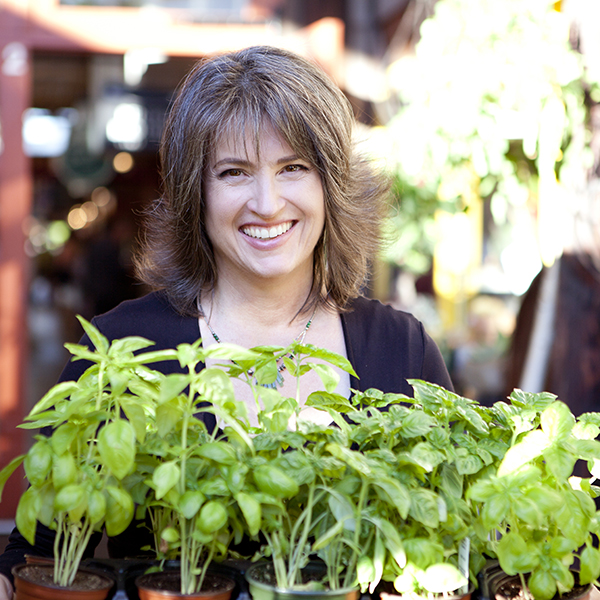 YUM: plant-based recipes for a gluten-free diet
Much more than a cookbook, YUM: plant-based recipes for a gluten-free diet is a sensual treat offering new possibilities for enjoying a delicious life, even if you have dietary restrictions. With all recipes simple enough for a 12-year-old to prepare, you will find yourself creating mouthwatering delights that everyone will love, even those with lactose intolerance, celiac disease, diabetes or other health challenges. This invaluable resource has 180+ delectable dishes, inspired techniques and a guide to special ingredients. YUM also offers a food allergy and special diet chart, dream-like garden, bee and food photography, nutritional information, and tips for creating a more sustainable kitchen. YUM will enliven and empower you to enhance the pleasure in your life.
 Elizabeth Hamilton-Guarino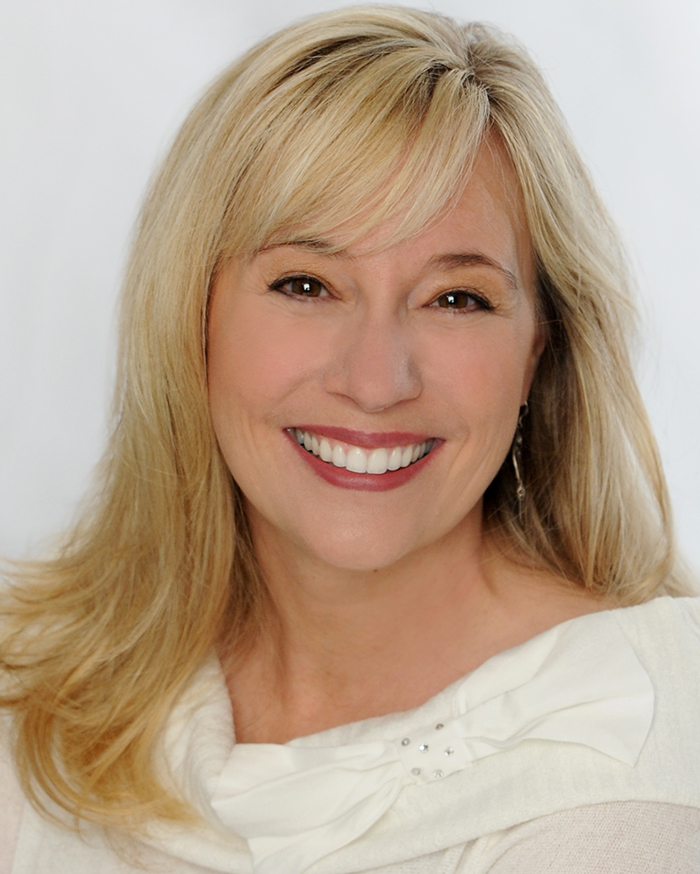 Percolate: Let Your Best Self Filter Through
Publisher's Weekly calls it "charming… with an ingenious extended coffee metaphor." PERCOLATE is being hailed as the "ultimate superhero book for the soul" and "a great book for changing your mindset and achieving your best ever life."
"I highly recommend this book if you want to live more fully, laugh more heartily, and leave a lasting legacy for your loved ones!"
— Noah St. John, best-selling author of The Book of AFFORMATIONS®, www.NoahStJohn.com
Is there a voice inside of you that's urging you to make changes and seek a richer, more fulfilling life? Do you feel like you've been searching for something more meaningful, even if you don't know exactly what it is? Have no fear—Percolate will show you how to let your best self filter through and thrive!
In this empowering, heartwarming—and often humorous—book, Elizabeth Hamilton-Guarino will help you wake up to what's possible, allow your heart and mind to simmer with fresh ideas to achieve your goals and enhance your well-being, and enable your spirit and passion to rise to the top like the foam on your latte. Elizabeth will guide you through the Percolate ProcessTM, a nine-point plan she developed with Dr. Katie Eastman that teaches you how to implement positive changes to excel in every aspect of your life. It's simple, practical, and fun!
Go ahead . . . grab a cup of your favorite joe, put your feet up, and start percolating. Ah, can't you just taste the inspiring brew as your most powerful thoughts blend together to bring the authentic, best you to the world?
Hayley Hobson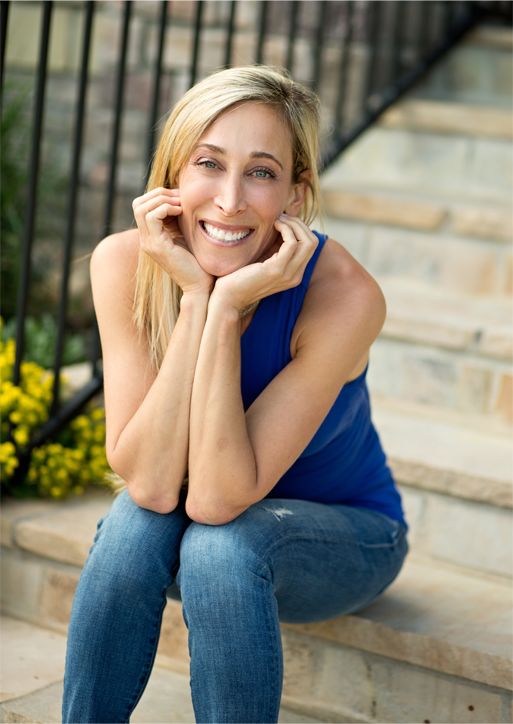 Hayley Hobson's Hip Guide to Creating Your Sexy & Abundant Life
This fun and fresh take on life features the wit and wisdom of Hayley Hobson—mom, wife, yogi and business pioneer. This smart look at a life in the fast lane—with plenty of stops for asana's and avocados—will entertain and educate you as Hayley shares her unique take on relationships, spirituality and relaxation.
 Robin Rice
A Hundred Ways To Sunday
A love story that tests the very nature of our heart and soul, A Hundred Ways To Sunday is a book that readers return to again and again, finding inspiration and insights on every page. Brilliantly plotted with characters that leap off the page, this is a tale you will remember for the rest of your life. Expect to laugh out loud, cry heartfelt tears, sigh with deep soul satisfaction… and want to start re-reading the minute you finish.
 Donna Martini

The Ten Commandments of Divorce
When it comes to loving our children, nothing is more important than support of the familial bond, but during a divorce, nothing seems more important than division. Follow author Donna Martini, a spiritualist, wellness activist and coach, as she walks her readers through the commandments that can ensure even the most injured family, a successful restoration. Her methods of self exploration, self love and forgiveness bring power and peace to willing co-parents and their children. She says,
"I am here to tell you that healing is not only possible, it is your decision! Through the most horrific circumstances, and even if only one of you is on the path of right and good, you will not only survive the process, you will help your family thrive through it!"
Richard Silvia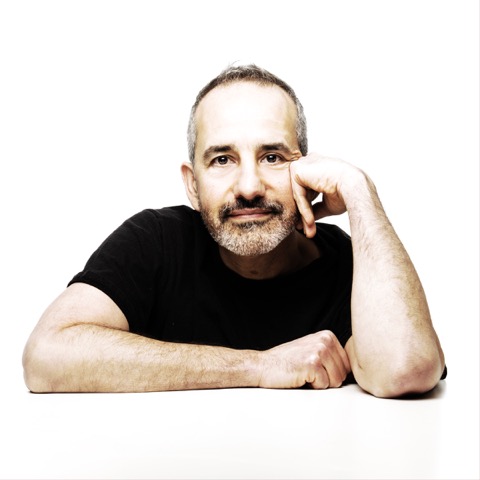 Merging Worlds: 93 Thoughts To Cultivate Possibility
The intention of this book is to promote well-being. Merging Worlds invites conversation – to stimulate and support personal evolution, power and peace. Our personal and global consciousness open as our hearts open to our true nature, that which is love. Through the cultivation of our own love, possibility, peace and compassion we are then encouraged to help others do the same – suggesting we can help co-create a world of inclusiveness, acceptance, empowerment and global stability.
Our Sacred Garden: The Living Earth: Reuniting Us with Nature
Seronde reveals a potent movement of awakening people searching for ways to live in balance with the Earth, to heal themselves and the planet. To her, the garden is a metaphor for healing, for learning of the symbolic Sacred Garden, paradise of everyone's dreams, a source of resolution to love and nurture the Earth, not pollute, exploit and destroy her. Vignettes aplenty of inspiring visionaries leading the way.
Larry Davis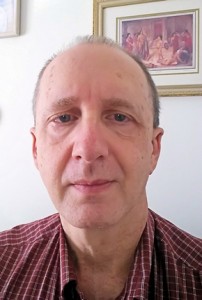 One-Step Spirituality: An Intro
We all have our life story. And so has the human race. We've evolved together, and right and wrong turns are experienced collectively. This essay focuses on one of those wrong turns and the collective desire to correct our course. The wrong turn is one of language and thought leading us in the wrong direction and then blocking the return path behind us. The correction is turning to a spiritual outlook that can transform our way of living in the world.
Shruti Amrita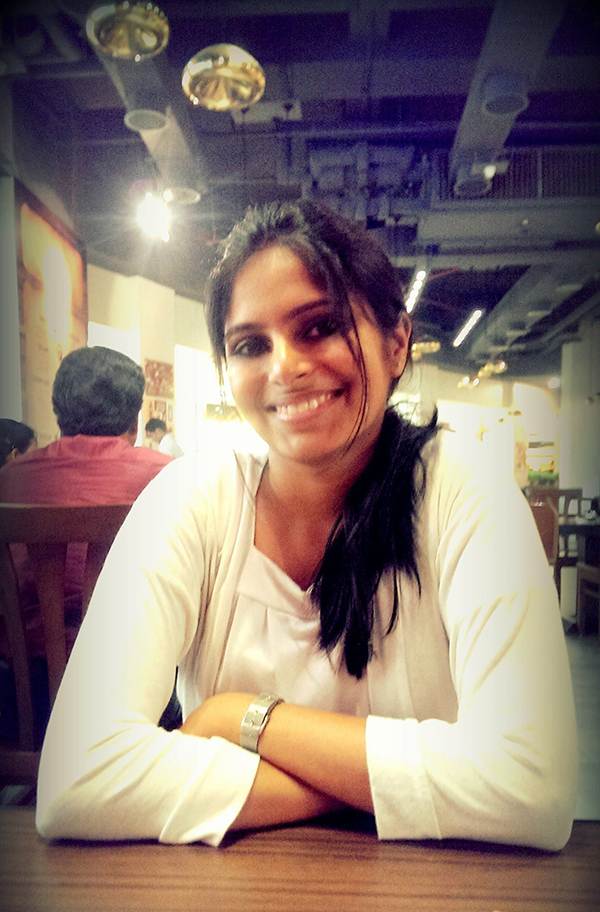 Varasyar: The Temple Servant
I am a twenty three year old Indian author and "Varasyar: The Temple Servant" is my first book.
The book talks about a young girl's struggles as she grows up amidst hateful relatives protected only by her mother. The book is set in the beginning of the 20th century when India was fighting for its freedom. Amidst the rise of the Indian national movement, the girl falls in love with the most unlikeliest of men. The book questions life , love and faith.
Kurt Sussman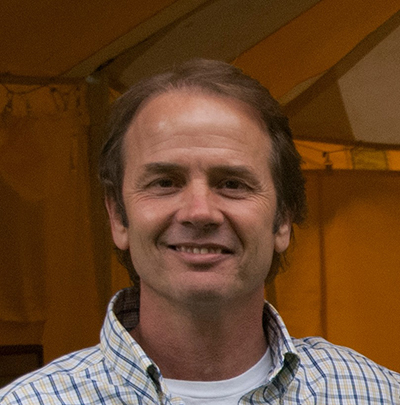 The Black Onyx Ring
Triumph over adversity. Conflict resolution. These are the common denominators to the human condition, and this semi-fictitious tale is one man's story of an attempt to balance the scales. If any of the ideas presented in the book provide inspiration or insight to one person, it will have done its job; that of sending out positive ripples into the universe.
This book was written by Kurt Sussman- College instructor and administrator, Lifetime Martial Arts practitioner, musician, and mostly a common, every-day guy.
Lisa Imogen Eldridge

A Female Guide to Solo Travel   
Travelling solo inspires and empowers you and pushes you out of your comfort zone. It allow you to get back in touch with who you really are, no matter what stage of life you are in. It's a time of reflection, of rejuvenation and a chance to reinvent yourself and be who you want to be. Discover how to overcome the fear of travelling alone with A Female Guide to Solo Travel, the most comprehensive guide for women traveling alone.
Shelly Wilson

28 Days To A New You   
28 Days to a New You is a spiritual self-discovery book pertaining to all aspects of mind, body and spirit. The 28 topics covered in this book are intended to assist you in shifting your perception, so that you can see your life experiences from a Higher soul perspective in order to create the life you desire. Are you simply existing or actually living your life to the fullest degree possible? Are you ready to let go of the past, live in the present, and look to the future? As the reader, you may be guided to approach this book by reading it in its entirety or one day at a time.
Shari Alyse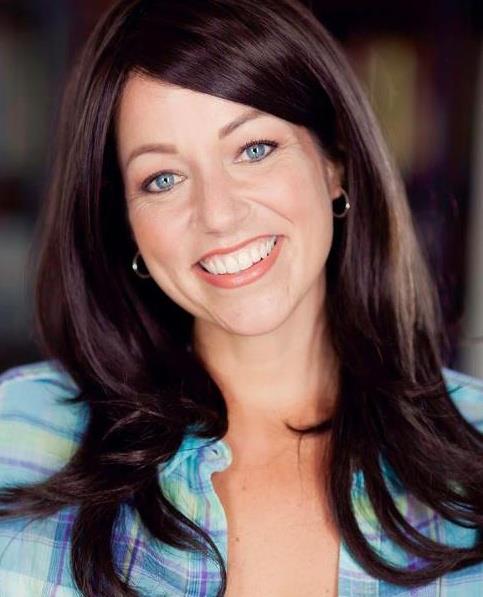 The Little Book of Soul Hugs
"Book of Soul Hugs" is a little book of soul-full quotes meant to inspire and bring out the beautiful light that is within each of us. 
This is like having a pocket-sized cheerleader with you at all times. Keep it at your bedside table to read first thing in the morning or last thing at night and carry it around with you throughout the day for those times that you need that extra pick-me up!
Makes the perfect gift for those you love – including YOU!
Jody Kalpenos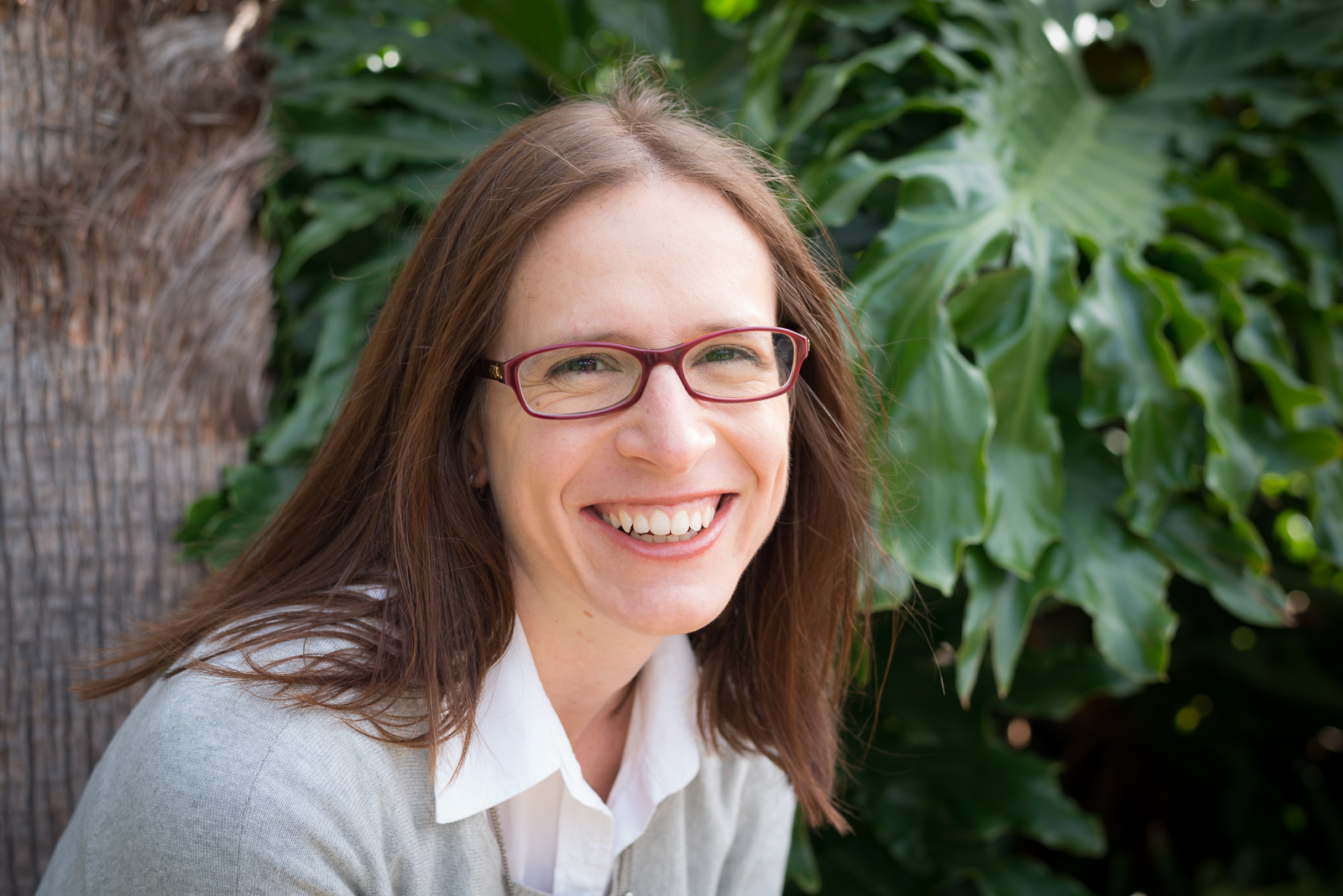 Finding Freedom… Finding Me:  An Extraordinary Journey out of Pain and Darkness into Love and Light
Do you yearn to be free from emotional pain? Do you long for self-acceptance and a sense of peace? If so, this book is for you.
Jody Kalpenos has taken an extraordinary journey of healing from painful tragedies, family betrayal and a sense of deep self-loathing to a life of untold freedom, peace and connection.
Some stories are so breathtakingly raw, and so honestly told, that they compel you to confront the truth of your own life. This is indeed one of those stories. In Finding Freedom… Finding Me, Jody lovingly shares her experiences and realisations, and through her story you will receive the courage to step out from your shadows and create a life that you love.
Jody holds the space for you to re-connect with your true essence, and includes deep transformational tools to help you on your journey. These include reflective 'For You to Ponder' questions at the end of most chapters, and the following bonus chapters:
• The Power of Journaling: A Guide to Getting Started
• For You to Delve Deeper…
• Circle of Gratitude: Creating Your Own Ceremony
Finding Freedom… Finding Me is a story for women everywhere, and is shared to inspire profound healing and transformation.
Rob Martin and Jacq Pollack
The Letters of Gratitude 
"The Letters of Gratitude" is the personal challenge to dedicate 30 days to writing the story of your life. This comprehensive journal will guide you to transform your life in one month. It beckons you to relive your most influential experiences through a lens of gratitude. How can you learn from your most painful experiences? Do you have the courage to share your whole story with those that you love? What is your darkest secret? How do you define happiness? These are all questions that Rob and Jacq answered while writing "The Letters of Gratitude". Not only is this book a 30 day writing guide, it also contains their original, raw and unedited journal writings. They share their story of gratitude, so that you will gain the courage to write yours.
The Book of Love
This BOOK is not only a beginning, it is a calling. It is our universal call to rectify our connection with love. We invite you to fall in love with yourself, give your love to the world, and attract more love into your life. This is not a passive read, for love does not stand still. This book invites you to read, journal, dream, act, and create more love in your life and the world around you. The Book of Love will leave you feeling creative, courageous, inspired, amused, spontaneous, reflective, giving, uplifted and truly emanating love from within. It is for YOUR whole being. It is for ALL beings. The words and actions before you are not daunting, for truth be told love is the easiest gift we can give ourselves and the world around us. For, THIS IS THE ERA OF LOVE
Rob Greenfield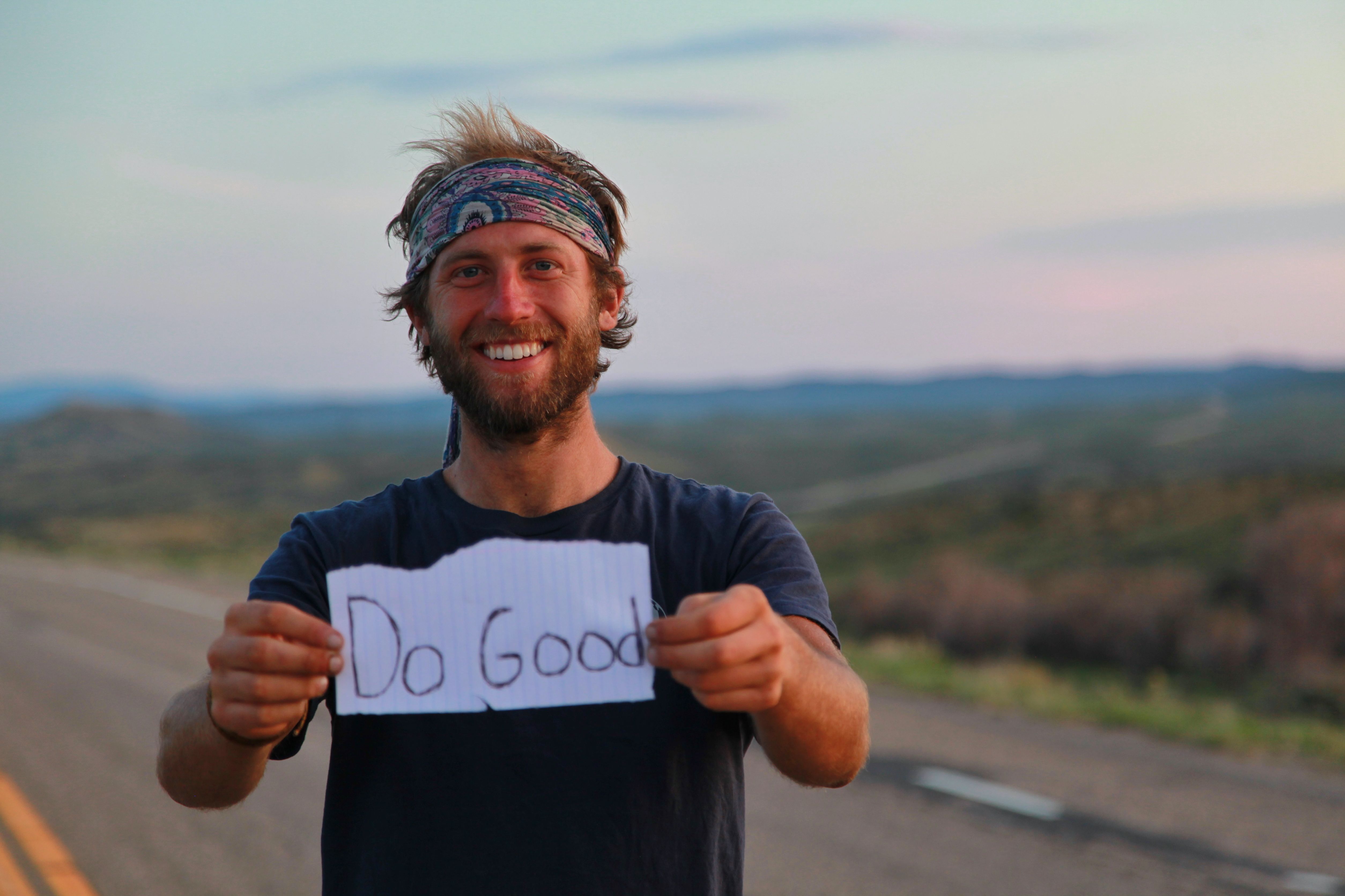 Dude Making a Difference:  Bamboo Bikes, Dumpster Dives and Other Extreme Adventures Across America. 
You want to do something for the planet, but what? Change a light bulb, install a low-flow faucet, eat organic? How about ride forty-seven hundred miles across America on a bamboo bicycle, using only water from natural sources, avoiding fossil fuels almost completely, supplying your few electrical needs with solar power, and creating nearly zero waste?  Sound crazy? Maybe. But not if you're Rob Greenfield.
Behind Closed Doors
Behind Closed Doors is a heartwarming story that talks about survival and a mother's suffering. SM bravely opens her door and shares her experience on how she overcame her dark shadows while liberating herself from her inner fears and standing for what's right.
Spirit Of Motivation
Message from Matthew: I plan involving The Master Shift considerably for this book and many future others. I appreciate everything Christine has done for me and I'm really glad that we have a friendship.  I look forward to doing business with The Master Shift and help your overall goal of shifting the planet motivationally, inspirationally, mindfully and spiritually.
Paradise and Promises – Chronicles of my life with a self-declared, modern-day Buddha
An ordinary woman's insightful and poetic narrative of enchantment and intoxication, hangover and victory in a cult: compelling reading for those interested in power and dependence, choice and responsibility.
Marlowe Sand recollects 15 years pursuing spiritual freedom as a student of guru Andrew Cohen. For a wife and mother from the remote English countryside, meeting a modern-day, radical Buddha bore extreme consequences. Sand captures the interior experience of being drawn ever deeper into the cult of a charismatic and despotic guru. She invites the reader to share her journey from love and liberation to painful alienation and, finally, disillusionment. Sand doesn't blame; instead she paints a picture of a complex, dangerous phenomenon. While she is unambiguous about the destructive nature of the community and each participant's responsibility for its co-creation, Sand's reckoning is ultimately with herself. Paradise and Promises is a spiritual memoir only by coincidence. More importantly, it is a reflection on choices, consequences and reconciliation.
Sand writes using a nom de plume to protect her family.
A Walking Meditation Guide: A Beach Walk
Let's go for a walk. Even better, a beach walk. With the beach as our muse, a step-by-step guide in seeing the wonderful world of Spirit and the reminders and signs that are very present. Nothing is by chance. Learn the more subtle ways that Spirit communicates to let us know that they are there and offering assistance and guidance in our own personal journey.
Kemila Zsange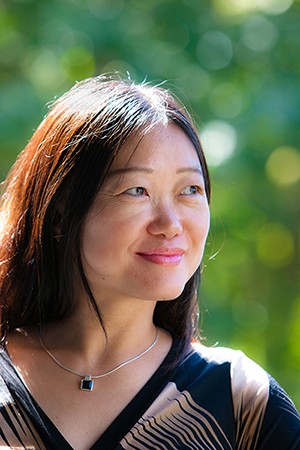 Past Life Regression – A Manual for Hypnotherapists to Conduct Effective Past Life Regression Sessions
This is a complete guidebook on past life regression hypnotherapy. Past life regression can be recreational for some people, a way to satisfy their curiosity. For others this modality has tremendous therapeutic value. Mental, emotional, spiritual and even physical healing can take place in a past life regression session. This book introduces many techniques, and covers them in detail, for how to conduct an effective past life regression session. Kemila shares a lot of her case work as examples.
This book is suitable for hypnosis professionals and interested members of the general public. It is full of scripts and reveals detailed step-by-step methods.
Kemila Zsange, RCCH, has a full-time hypnotherapy practice based in Vancouver, BC. She blends her professional training in Clinical Counselling-Hypnotherapy with her own spiritual awareness and wisdom. She is a skillful guide and facilitator for the journeys of Past-Life regression, future-life progression and in-between lives regression. Besides working with individuals, Kemila facilitates ongoing group recreational past life regression sessions. She also leads other workshops including Metaphysical Hypnosis and Effective Intuition. She is a featured presenter at the annual conference of the Association of Registered Clinical Hypnotherapists of Canada.
Dave Room

Aaron Ableman

Pacha's Pajamas: A Story Written By Nature
Looking for a children's book that supports healthy social and emotional development, connection with nature, and the planetary awakening?
You and your kids will love our Animated book, Pacha's Pajamas: A Story Written By Nature by Aaron Ableman and Dave Room
The Animated book is blowing kids' minds! Hovering a mobile device over the images in the book BRINGS THEM TO LIFE with animated videos featuring the voices of Cheech Marin, Mos Def, Talib Kweli, Agape Youth Choir and 30 young artists.
Pacha's Pajamas is the story of a young girl's awakening to her unique gifts and purpose through dreaming.
Pacha's imagination is bigger than the Andes Mountains – homeland of her ancestors. When she goes to sleep, the characters on her pajamas guide her on dream adventures to learn more about herself and the world. The day before Earth Day, Pacha's magical pajamas carry her into an epic dream where she's the central player at a nature festival to save the planet from destruction.
Pacha awakens with the inspiration to show the world that We Are ALL Connected.
We invite you to join the fun and get your copy of the animated book at Amazon: http://amzn.com/1630477044.
Educators: Please contact [email protected] about our Next Generation Science Standards Climate Change, Common Core English Language Arts, and social and emotional learning curricula. We would love to partner with you on a pilot.
Power Habits: 101 Life Lessons & Success Habits of Great Leaders, Business Icons and Inspirational Achievers
This book is designed to give you an exclusive insight into the minds, and habits of some of the greatest people in the history of the world. A book for aspiring entrepreneurs, students, or anyone interested to learn from the best.
• Take a close look at the peaceful habits and inspirational beliefs of Mahatma Gandhi.
• Find out how Julius Caesar seized power by taking action and not waiting for permission.
• Learn how Warren Buffet keeps emotions out of the decision making process.
• Discover the one Power Habit that took the life of Jay-Z from street corner to corner office.
• Find out what Life Lesson Dennis Hopper picked up from legendary actor James Dean.
• Figure out a little known habit James Bond is using for more energy and increased testosterone.
• Take a look at one very powerful daily habit Winston Churchill picked up in the military.
• Learn why Muhammad Ali even would have been the world's greatest garbage man.
Power Habits is a collection of 101 secrets on how to build powerful habits from men and women who have implemented them and found great success. You will learn Life Habits, Success Habits, Motivational Habits, Rich Habits, Productive Habits, Creative Habits, Fit & Healthy Habits, Social Habits and Minimalistic Habits!