My husband and I are on our way way to the airport for our annual summer vacation together.  And every single way one of us goes about traveling is different from the other.  You may wonder how we every ended up together.
He likes to check bags.  I don't trust any of the airlines with my stuff.  Besides they are all charging for bags these days, which irks me.
He likes to walk to the gate at DIA if we are leaving out of terminal A.  I'd prefer to take advantage of my Clear Membership (not offered in Terminal A) and take the train.
He likes to stop at some nasty fast food chain restaurant.  I pack my food.
He likes to board early.  I can't stand being cramped into those tiny seats any earlier than I need to (probably smarter his way if we're taking carry-on baggage so we find adequate overhead room).
He sleeps the entire flight.  I enjoy writing or reading to pass the time away.
He likes to stay up late and sleep in.  I prefer to go to bed early and wake up with the sun.
We both like beach volleyball.  Finally.  Something in common.
Here's the deal.  No relationship is perfect.
And marriages, well let's face it, can get monotonous.
Every day. Same person. Same problems. Same, same, same…
It's easy to fall into the path of, dare I say, boredom?
And with everything going on these days, in this crazy, intense, media packed world, it can be easy to lose sight of the one you love and not always easy to remember what sparked your interest about this person in the first place.
My husband rocks.  He is the bomb.  I totally love this guy and can not imagine being with anyone finer.
He's hot, intelligent, a world class athlete, the best dad and an awewome partner in every way.
However, even with all his incredible qualities, he still drives me friggin' nuts.
I wish he'd be a neat freak like me.
We don't always see eye to eye on politics.
He thinks our laundry basket is the floor in our bedroom.
I drips coffee all over the counter and never wipes it up.
He eats meat and junk food.
But no one is perfect.
I'm sure my husband wishes I would just relax, stop talking on the phone all the time, hang out with him without having to schedule him in, and get intoxicated once and awhile. I bet his biggest desire is that I'd let loose more often than not instead of always being so on my game.
But hey, we all got our sh*t, right?
There is no such thing as a perfect relationship, but there are 5 secrets to a happier marriage:
1). Develop Your Own Interests
Being your own person and doing your own thing is key.  You never want to end up dependant on another person for your entertainment or survival.  You'll end up bored and helpless otherwise.
Take some responsibility for your own desires and needs.  You are your own unique person and there must be something (or many things) you crave to create in your life.
If your partner values your individuality, he or she will encourage you to cultivate your interests, passions and space so that you can shine.
And if your man likes football and you'd rather spend the day at a yoga workshop and then go out to a killer raw food restaurant after, relish in the fact that your guy has something to do to occupy his time.  Bingo!  You're day just opened up for YOU to spend time on YOU.
Differences in our personalities, passions and desires are healthy and the key to a thriving relationship.
2). Communicate and Be Honest
Nothing breeds resentment like a lack of communication.
Remember, you've got to be able to get out of your own way from time to time so that you can be open enough to hear your partner.  A relationship is driven by two people, not by one.
If you're partner is calling you out on your bullsh*t, own up to it and hone in.  And if you're having a hard time being honest with yourself (or him), seek professional help.
You can't build a healthy relationship if you're not based in truth.
3). Be Thoughtful
I appreciate it when someone's looking out for me, don't you?  Being thoughtful?  Caring?
I put lavender in a diffuser by my husband's bed every night because I know he has a hard time sleeping.  I leave his supplements out for him every morning and evening because I know he'll forget otherwise.  I wipe his coffee spills up every morning without saying a word.  He may prefer me getting him a Big Mac or a bottle of Whiskey but I know he appreciates my thoughtfulness.
It's the little things.  They speak loud and clear.
Why not make a conscious effort toward thoughtfulness?
How much energy does it take to make your partner feel special?
4). Date Night
Relationships need constant attention and nourishment.
If you're not spending time together, you're relationship will vanish.
You'll lose connection with your partner and forget who they are.
Never stop dating. It's a fabulous way to spend quality time together.
If you're not spending time connecting, you aren't having a relationship.
I don't care how busy you are, you can find a few moments with your partner.  I'm busier than anyone I know and my husband and I find plenty of time to laugh our a$$es of together.
I have just shared 4 secrets to a happier marriage. What do you do to keep the love alive in your relationship? I would love to hear from you. Please leave your comments in the box below.
If you feel someone in your life would find this useful, please share this with friends! Post it on FB, Pinterest or Tweet it.
About the Author: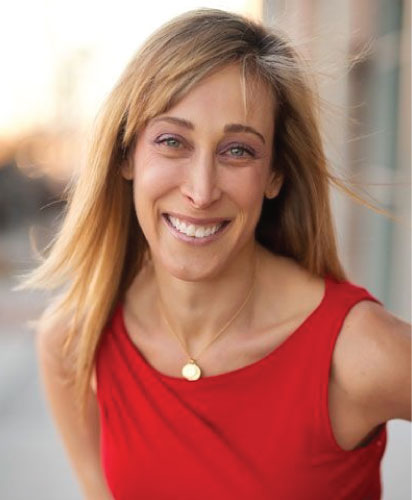 Hayley Hobson is a yogi, Pilates and nutrition expert based in Boulder, CO. Hayley creates lifestyle transformations by coaching her clients to strengthen, nourish and evolve through the cycles and shifts in life. Combining cutting edge understanding of all three disciplines of Pilates, yoga and nutrition due to years of anatomical study and dietary theory, Hayley's approach leverages their blended benefits and results. Her unique and intelligent style promotes strengthening while softening–empowering her client's to heal not only their physical bodies, but their hearts and minds as well. Hayley is the creator of the Strengthen, Nourish and Evolve Nutrition and Detox Programs.  Enrollment is open and www.snenutrition.com. To find Hayley, visit her website www.hayleyhobson.com or visit her on Facebook at www.facebook.com/hayleyhobon or Pinterest www.pinterest.com/hayleyhobson69.