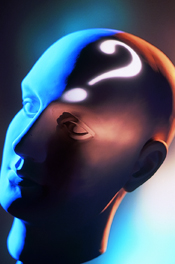 I recently asked my husband what world he wants to live in.  I knew the question that I asked him I was really asking for myself.  He recently experienced a minor disappointment in business.  I was very impressed with the way he handled it, and the universe agreed, as he was blessed with a beautiful gain in his business just days later.  Still he was holding on to the disappointment, as it involved people he cares about personally.  As we were having lunch today, he mentioned that he was hoping to hear from one of them acknowledging all of his efforts.  He would be disappointed if not.  I told him that I understand how he feels, as we all hope that we care for one another more than we care for the dollar, but that is not always the case.  If we put conditions on our own peace of mind, we dismiss trust, we dismiss faith, and we dismiss our true self.  I pointed out that all is well.  Yes, there are ups and downs in life. Most are unexpected.  I believe the key to our own inner peace is to let go of expectations, and be in gratitude for what is.  When we let go of the hopes of a certain outcome, we free ourselves from our conditioned mind which is always searching for satisfaction.  We experience wonder, miracles, and peace.
I ask myself which world I want to live in.  The world that my true self exists in, or the world my conditioned self creates.  I catch myself allowing my ego which judges and denies my truth to run the show every once in a while.  And I truly think to myself…how can this be?  I know the truth about myself, I study it every day!  I have a spiritual practice, I light my candles, write in my journal, pray, meditate, practice yoga, load up on essential oils and crystals.  I know better!  And then I remind myself that everything is as it should be. Life is happening exactly as it should, and the best thing I can do for myself is to be gentle, and do what feels authentic.  It's OK to have moments of insecurity; it's OK to feel uncomfortable.  But I do not live in that world.  I live in the world that is now, that looks ahead–not behind, that gathers the lessons of the past to embellish my future, but not create it.  I live in the world that lets go of resentment and disappointment in exchange for peace.
Every once in a while check in with yourself and ask, "What world am I living in?" and pick the one that lives within all of us, with no conditions or judgments, only love.
Photo Credit:  www.niu.edu
About the Author: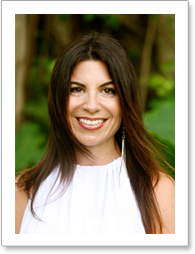 Andi Evans, CHt., is a Certified Happiness and Success Coach, and a speaker, teacher and writer on happiness, faith, and optimism. She is the author of the award winning self-help blog, Spreadhappy Blog!, and creator of the self-esteem building curriculum for high school students, Live Your Best Life-Skills.  Andi's is the founder of the website Spreadhappy.com, and can be heard weekly on The Happy Hour radio show on News/Talk 1180, WFYL in Philadelphia and on 1180WFYL.com.