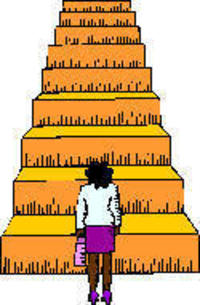 Each day we are bombarded with obligations, media ads, personal requests and obstacles that get us stuck in just existing in our daily lives.  We rarely take the time to look broadly at our world and ponder our greatest dreams.  Even when we do dream, we tell ourselves that dreams don't come true and they only happen to others.  But each of can realize our greatest goals and find happiness in our daily work and daily living with one simple step.
The power of one is a theory that each day you have the opportunity to do one thing that will bring you closer to your dream.  Realizing the dream and sketching out what it looks like, how it will feel to achieve, what people or circumstances will help you get there and knowing your true passion is important to get started.
For every successful person who is "living their dream life" you'll uncover many small victories that brought them closer to their success.  The reality is that you have to map out each domino to help them fall into place and create a bigger vibration than just the dream in your head.
Take one day this week and write down your dream.  Think about how each day you can do one thing ( big or small ) to step closer to its reality.  That could mean putting it to paper and writing the business plan or just sketching it out day by day to see the end result. Then back step from there to make it happen.  For example if you're dream is to finally have a fit, healthy body and lose the years of depression and weight on your frame, you know that mini victory goals like making a better food choice, exercising and losing 1-2 pounds per week are the small goals to reach for as you follow your journey to happiness.
Remember just one thing each day can make a difference as all those "one things" add up to the bigger picture of your best life.
Featured Photo Credit:  successfulacademic.typepad.com
About the Author: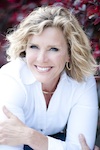 Andrea Metcalf is a healthy lifestyle spokesperson and hopes to inspire others to their own "heathier ever after".  With a best selling book, Naked Fitness, and hundreds of on air TV appearances including The NBC Today Show, GMA Health and Living Health Chicago, she speaks nationally to help people make small changes for big results.  
www.andreametcalf.com
and Health Expert for
www.Womensforum.com