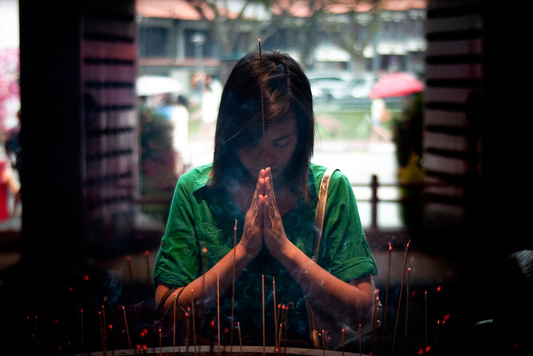 One constant in life you can always trust is accepting that life is often a counter-intuitive contradiction competing against popular worldly opinion.  The red dress is most stunning against a black background.  The use of legs is more appreciated after one is broken.  Love is most treasured when faced with hatred.
When life is the most frantic, it is precisely at this moment, when you must take time to stop and be quiet within yourself to pray.  Why?  Because internal chaos is a stop sign helping you avoid a potential destructive wreck fast approaching.  You must pay attention to the signs, before something worse sets you back into a more difficult disaster.
Prayer requires humility, and humility empties ego of all its attachments.  Prayer shifts the "me" focus into the "we" focus.  You plus God is always a majority winning equation.  You must let go of toxicity to make room for genuine healing.
Taking time to pray is one of the most unselfish acts you can ever perform.  Why?  Because if you can't enjoy your own company, you can't ever expect anyone else to.  If you don't have eyes that see through inner peace, you can never recognize it in the eyes of others.  How can you possibly effectively nurture the souls of your family if you don't know how to prioritize nurturing your own soul first?  If you don't love yourself enough to embrace who you are, you can't possibly celebrate authentic love with anyone you meet.
One of the best prayers you can ever say is "Thank you God for everything."  This humility recognizes each moment of your existence has an important impact weaving the fabric of a past, present and unwritten future.  Your gratitude for each and every person or circumstance elevates your heart and mind towards unimaginable possibilities of new results yet to be seen.  This belief brings you peace.
So the next time life seems to be moving too fast, remember to take time to stop – in the name of self-love, because you're worth the effort.
Photo Credit:  anandalifecoach.weebly.com
About the Author: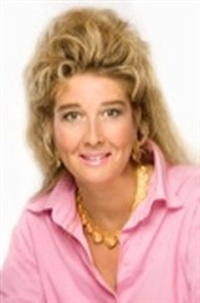 Deb Scott, BA, CPC:  Award Winning Author: "The Sky is Green and The Grass is Blue," Award Winning Podcaster: "The Best People We Know Show" with over 1 Million Global Listeners.   Deb spent twenty years as a cardiovascular surgical specialist, winning numerous awards for outstanding sales and leadership skills.  In her personal life, Deb battled sexual abuse, others' alcoholism, dysfunctional relationships, was the sole caregiver to both her parents who fought cancer to their death, and even experienced financial devastation.  Today, Deb helps people turn things around in their business, or the business of living, with the discovery of the amazing you.
http://www.greenskyandbluegrass.com
http://www.blogtalkradio.com/thebestpeopleweknow
http://www.twitter.com/GreenSkyDeb