When we are journeying towards becoming happier, healthier and more spiritual, it is important to treat our bodies as best as possible. Our bodies are what we live in; they are our vehicles on that road towards whatever it is we are reaching towards.
It is extremely important to take care of what we put into our bodies, and a great place to start is with reading food labels. This is how we can start to notice what the food products we consume have in them.
Reading food labels can be a tricky task. The most important thing to read is the ingredients section. This is what ultimately tells us the most about the item, and how good or bad it is for us.
My personal rule of thumb is to aim towards eliminating products that have over 5 ingredients total. Don't fret, that is extremely hard, and I understand!
Here are my top 4 ingredients to avoid [immediately!]:
1. High Fructose Corn Syrup
HFCS is a concentrated and inexpensive sugar substitute. This stuff is dangerous! HFCS goes right to your liver, where it is converted to fat. Definitely the top ingredient to avoid!
2. Hydrogenated Oils (Trans Fat)
Trans fat raises your triglyceride and LDL (bad cholesterol) levels, which increases your risk for heart attack, and has been linked to prostate cancer, breast cancer, Alzheimer's disease and obesity. The FDA allows food manufacturers to state "0 trans fat" on labels if the food contains less then .5 grams. To see if the item has this, look in the ingredients section of the label for anything that says hydrogenated, partially-hydrogenated (this means trans fat).
3. Artificial Colors
Found in so many of the processed foods on the markets these days. Recent studies show that these dyes affect children's behavior. These dyes have been linked to hyperactivity, ADD and ADHD, fatigue, asthma, rashes and headaches.
4. Aspartame
This is an artificial sweetener that is highly-processed & chemically-derived. This is used to reduce calories per serving, but can actually negatively affect your metabolism! Aspartame is toxic to our nervous systems, enough exposure to it can lead to nerve cell death. This sweetener can cause short-term memory loss, headaches, dizziness, trouble sleeping, depression, seizures, nausea, fatigue, heart irregularities, and the list goes on.
I have some runner up's as well:
1.  Artificial Flavorings
2.  Artificial Sweeteners (Saccharin, Sucralose, Sorbitol, Neotame)
3.  Preservatives (TBHQ, Polysorbates, BHT/BHA, Sodium Benzoate, Sulfites)
4.  MSG
This list of ingredients and their effects should not worry or scare you. Instead use this as a guide to be sure you are fueling your body with foods that will help you on your path towards a happier and healthier you!
Cheers to happy, healthy Shopping 🙂
Featured Photo Credit:  www.kveller.com
About the Author: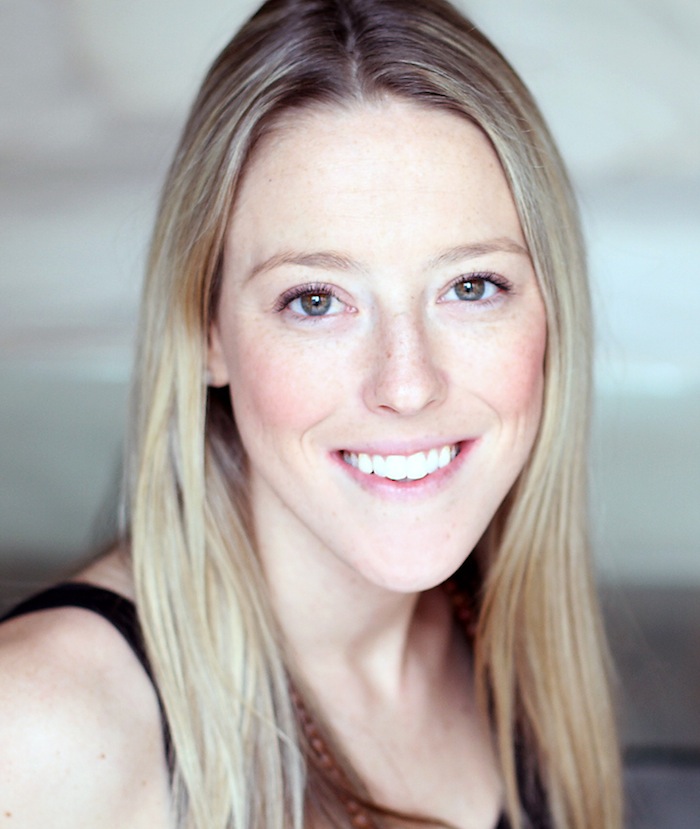 Justine Thorner is a board certified health coach & yoga instructor.  Justine studied at the Institute of Integrative Nutrition, where she received her health coaching certificate. Here she was trained in over 100 hundred dietary theories, all in order to learn that not one diet works for everyone. 

Justine is also a registered yoga teacher (RYT) through the yoga alliance as a graduate of the 

Conquering Lion Yoga school of Kelly Morris, which powerfully combines the vinyasa style of yoga with the inner teachings of Tibetan Buddhism and Shamanism Every individual is different, and this is the approach Justine takes to working with her clients. Justine stumbled upon yoga 7 years ago, while she was playing collegiate lacrosse. Yoga helped her heal from athletic injuries, and find clarity and harmony between her body and mind. Justine is able to integrate yoga with her understanding of and passion for nutrition and holistic health to help her clients live their happiest, healthiest & most fulfilling lives. Check out her website & facebook page for healthy tips & inspiration, and stay connected with her on twitter.