"Anything that you resent and strongly react to in another is also in you."  Eckhart Tolle
I invite us to consider that this is absolute. The variables are the facets of the behavior we embody and the degrees to which we embody the behavior, i.e. where we exceed our personal threshold to reveal our inclination to express aspects of the behavior to which we are reacting.
The opportunity is to recognize that our reactions are symptoms of our current condition. The reaction occurs when we locate and touch an open wound. The locating is a function of the Law of Attraction, the attraction and alignment of like energies. Therefore, if I react to forms of bullying and manipulation, I am inclined or am susceptible to bully and/or to manipulate others. It's just a matter of threshold, method and extent to which I display the behavior or allow the reaction to run me. The good news is that the behavior or the reaction is a symptom that reveals a place to heal. By realizing this, we may choose to allow the reaction to take over or not.
In my case, for example, the behaviors of bullying and manipulating have been attributable to feeling unworthy or powerless, which are places to heal. Therefore, when I find myself bullying or manipulating someone, I can stop and remember that I am lovable and worthy; and I can choose to treat others lovingly and authentically. Since I want to feel loved and treated genuinely, it helps even more to remember that we are One, which reminds me, therefore, that when I hurt you I am hurting a part of myself. Likewise, when I love you I am loving a part of myself. Fundamentally, remembering the Law of Attraction; we know that what goes around comes around. Ultimately, this is how we are able to consciously create our reality.
About the Author: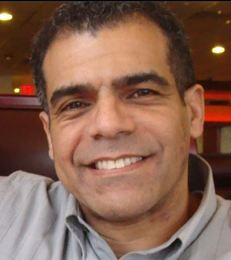 Joe Simmons is a visionary and metaphysician.  He leads discussions on topics including the fundamental principles of Consciousness, Metaphysics, One-ness, the Law of Attraction and their relevance to everyday life with a focus on the mastery of empowerment. Joe is a member of The Master Shift Creative Team. He completed coursework at Landmark Education. Joe has a B.A. in Psychology from Colgate University and a M.B.A from C.W. Post College.  He is currently enrolled as a doctoral candidate at the University of Metaphysics. Joe can be reached at http://www.JoeSimmons.org/.