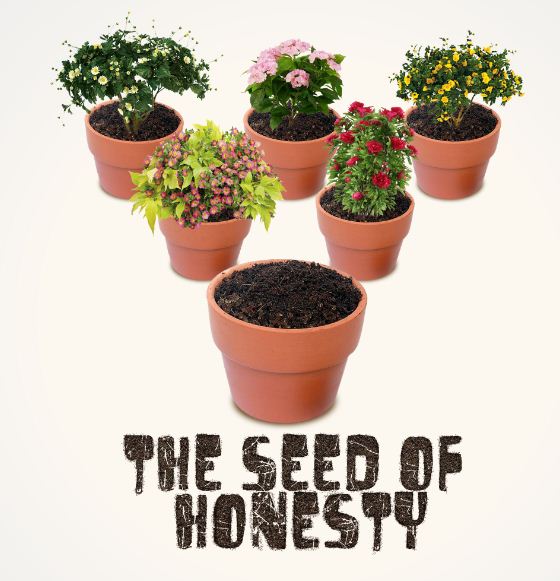 Honesty is said to be the best policy. Being honest with others and yourself can be challenging. Political correctness, being sensitive of other people's feelings, and facing uncomfortable truths about yourself usually requires much patience, vigilance, and hard work.
Once there was an old man who was the CEO of a Multinational Company. He was at the stage of retirement. He had put all his efforts to make this company a huge success. For this reason he wants someone who is truly capable who can be a successor for him.
He decided to call a meeting of the persons from whom he have hope and have faith in them. He gave them a seed of plant to all of them and asked them to bow this seed in your home, give it required water, sunlight and get me with results after a year. The person which will be having the tallest and the healthiest plant out of the group of people will be named as CEO of the company.
Everybody was very happy as they are getting the chance of Being a CEO of the Multinational Company. There was also a girl named "Adwitya" who was attending that meeting. She was also very much happy.
The moment she left the office she went to the nursery to buy a pot for the seed. She went to the house her parents were shocked seeing her carrying the pot but then she told all the story to his parents. Her parents were very much happy as they get to know how much their child is capable of. Her parents also advised to her that she must take care of it but also don't let your efforts come down for your office work. She agreed to that.
After few days after giving proper water, sunlight to the seed noting ruptured out of the seed. 1 week,  2 weeks, 1 month has gone but no hope has been shown by the seed to Adwitya.
After 6 months she married her childhood friend and also took that pot along with her. She was very upset as nothing is coming out. Her husband asked the reason and he advised her not to get upset and keep doing the good work for your organization.
Time waits for nobody and so for Adwitya it was the day when she has to take that pot with plant to the office. In Adwitya Pot's there is nothing except the sand and a hidden seed, so she decided not to take her pot to the office. Her husband motivated her and asked to remain honest in her work.
When she went to the office all started laughing as she was holding an empty pot.
It's time for the meeting and get inside the meeting hall. While all others are having the pots with their beautiful plants inside it. Adwitya was holding empty pot. So the CEO asked about the reason, she told exactly what happened and then CEO ordered her to go out as you are out of the competition.
It's the time of announcement then. That CEO announced that your new CEO is "Adwitya Sharma"
All persons sitting in the room got shocked as this result was the least they were expecting. They all asked about the reason to the old CEO why she so he said that the seeds I had given to you were the dead seeds. So there is doubt that you are not honest with our organization.
So being an honest person she was the only one capable to become the successor of this company.
---
We all tell lies whether small or big but we must accept that "Yes I did it." Truth can be a little bit bitter at some momenst but it get's sweeter as we progress further.  A lie may be sweeter at a moment but it get's bitter as we progress further. So stay honest to yourself and your surroundings.
Due to circumstances beyond my control I am master of my fate and captain of my soul.

Douglas Hofstadter
Time waits for no man – or woman. Figure out what is truly important in your life. Honesty is the first step towards taking charge.
About the Author: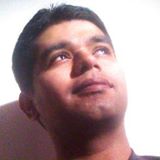 Manoj Sethi is a passionate Web Developer and Designer living in the city beautiful Chandigarh in India. He had done his bachelors in Electronics and Communication Engineering. A lover of wisdom, peace and technology. Manoj is committed to inspiring and empowering people to live the lives of their dreams.  He loves to share my little knowledge regarding Spirituality, Leadership and Technology.
You can join his community by subscribing here www.theinternallight.com.
Facebook: www.facebook.com/theinternallight
Twitter: www.twitter.com/internallights
Email: [email protected]