I used to wake up in the morning feeling tired. Already bored with the day in front of me. Bitter that life was not moving in the "right direction." Waiting in anticipation for Friday to appear, only to be disappointed that nothing inspiring was on my agenda.
The days all blurred together. The weeks turned into months. The seasons changed. Another year went by.
Planned vacations were always something to look forward to but in general, life was uneventful.
And I was not at peace.
When you are not at peace with yourself, it is difficult to relate to anyone around you. Relationships suffer. Marriages fall apart. Friendships go by the wayside.
You feel alone.
Miserable.
It's often hard to smile.
At certain moments you see a sparkle of light but it may not hang around as long as you'd like it to. Sometimes you get lucky. Something will "happen" in your life that forces you to wake up. Take notice. Make a change. And sometimes you must go in deep and take action all by yourself.
For me it was a combination of both.
On the evening of August 26, 2009 and 9:19pm, I gave birth to my little baby Madeline.
I remember waking up in the middle of that night with her laying by my side thinking, "OMG, there is someone that needs me in order to thrive." Although she was growing inside of me for 9 months, nothing really prepares you for that moment.
All of a sudden, I was a mother and it was not longer about me.
There was another life for which I was responsible. And what a beauty she was. She became my shining light.
The days were no longer boring. Every minute had a purpose. And as she grew, she became my most influential teacher.
The days were not boring to Madeline. She was in awe of everything she encountered.
Elmo getting potty trained was absolutely the most hilarious thing she had ever seen.
And at 3 years old she knew exactly what she wanted at any given moment of the day.
The glory of being a child. I decided to be a child again. I decided I was going to wake up beaming with joy every morning and go to sleep feeling content with myself and with my life.
I don't keep track of the days anymore. Mondays feel like Saturdays. Thursdays feel like Fridays. Every day is special. Every day has purpose. I eat nourishing food my body needs in order to thrive. I make sure I find time to myself every week.
I love what I do. I see beauty in everything.
.  The smile on my daughter's face when I pick her up from school.
.  The way my older dog stumbles down the stairs.
.  The glory on my step-daughter's face when she wins her first running race.
.  The tranquility of the mountains in my backyard.
.  The flowers blooming in our yard each spring.
.  And the uniqueness of every human being on this planet.
What did it take or what will it take for you to wake up? What makes you feel inspired? I'd love to know. Please leave a comment in the box below.
And if you like this post, or found it inspiring, please share the love by spreading the word on FB, Pinterest or Tweet it.
XO, Hayley
About the Author: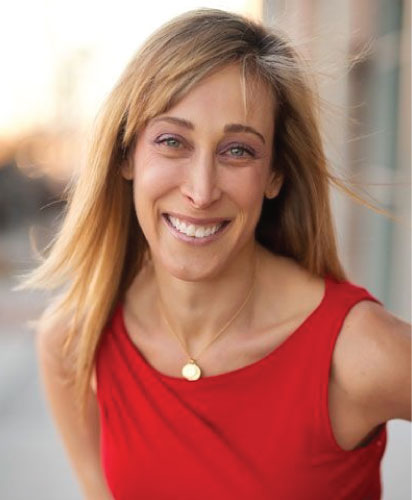 Hayley Hobson is a yogi, Pilates and nutrition expert based in Boulder, CO. Hayley creates lifestyle transformations by coaching her clients to strengthen, nourish and evolve through the cycles and shifts in life. Combining cutting edge understanding of all three disciplines of Pilates, yoga and nutrition due to years of anatomical study and dietary theory, Hayley's approach leverages their blended benefits and results. Her unique and intelligent style promotes strengthening while softening–empowering her client's to heal not only their physical bodies, but their hearts and minds as well. Hayley is the creator of the Strengthen, Nourish and Evolve Nutrition and Detox Programs.  Enrollment is open and www.snenutrition.com. To find Hayley, visit her website www.hayleyhobson.com or visit her on Facebook at www.facebook.com/hayleyhobon or Pinterest www.pinterest.com/hayleyhobson69.