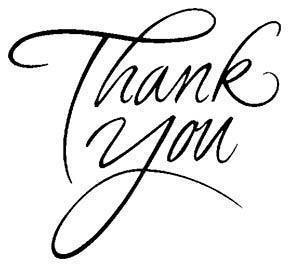 We sometimes lose sight of the meaning of the words and phrases we speak.  One such phrase is "thank you".
My chaplaincy work invites me into places that most hope they never have to visit, let alone a place they end up calling home:  senior citizen homes; nursing homes; half-way houses; and mental health institutions.  I am continuously reminded that, sometimes, a simple touch, gesture, or kind, heart-felt word can mean the world to a person; especially to someone who has been institutionalized and thinks the world has forgotten about them, their grief and their plight.
On a recent visit to a nursing home, I was walking through a corridor enroute to the wing where I was planning to visit some residents on this day.  I passed a man sitting in a wheel chair, stretching and grasping for a chair that was positioned in front of a computer.  As I passed by this man I sensed he could use some help to do whatever it was he was trying to do.
I was not more than a few feet past the man and it was as if the hand of God stopped my gate—I felt a heavy blockage in my chest; in my heart.  I turned around and could see the man still pawing at the chair.
I walked over to the man and asked, "Can I help you?".  "Yes", he responded.  Not knowing what it was he wanted help with, I asked "Are you wanting to use the computer?".  "Yes", he responded.  I moved the chair out from the workstation and rolled the man and his wheelchair into position so that we could reach the computer keyboard.  His right leg and foot hit the floor-standing central processing unit (CPU) as I was moving him into position.  "Sorry 'bout that", I said.  I heard him grunt.  "There, are you okay?", I asked.  "Yes", he responded.  I was beginning to think "Yes" was the only word this resident could speak.
I patted him on the shoulder, said "Enjoy your day.", and started to turn and walk away to continue my visitations, when I heard the man utter "Thank you."  I froze on the spot and tears started to well up in my eyes.  I turned around and saw the man trying to turn his head towards me.  I moved to his side and leaned over so I could see his face.  He was trying, with all his energy, to curl the muscles in his face upward so that he could smile, as pools of water started to gather in his eyes.
I smiled, with tears in my eyes, leaned over and gave the man a hug, and said, "Thank you for making my day.  Please, enjoy your day."  He tried to smile again. I walked away and went on my way to visit with other residents.
The Huna tradition (i.e., ancient spiritual tradition of the Polynesian peoples of Hawaii) has a word for 'thank you', and that word is "Mahalo".  'Mahalo' is not just any 'thank you', however.  Mahalo is 'thank you imbued with blessings and gratitude'.  Mahalo is not used lightly.  It is a heart-felt sharing of one's appreciation for something someone has done for you.
On my visit to the nursing home on the day described above, I had lost sight of what it meant to say "Thank you".  That blessed man reminded me of 'Mahalo' and how we are sometimes not aware of the meaning we give to the words we speak.
What is in the meaning of the words you speak?  What is in your "thank you"?
Mahalo…
Shanti, Namaste, Agapé,
Rev. Robert Meagher
Photo Credit:  digitalfireflymarketing.com (No copyright infringement intended)
BIO: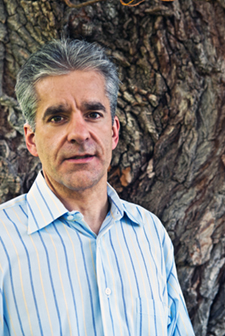 Robert Meagher worked for almost 25 years in traditional corporate settings and acted in various management roles in the education, arts, financial, not-for-profit, government, consulting, and healthcare sectors. Along the way Robert earned bachelor and masters degrees and professional certifications. Robert left corporate Canada in 2009 to set himself adrift and explore a new way of living and seeing the world we live in.  Robert is now an Interfaith Minister who embraces a spiritual life and now serves to guide all those who wish to accept the Divine into their lives.  Through Spiritual Guidance, Robert's ministry initiative, he embraces the opportunity to serve those who wish to explore their own spirituality and gain insight into who they are, their purpose here in this lifetime and existence, and their desire to grow in Spirit.  Robert can be reached at 613-204-0299, [email protected], or through his website at www.servingyourjourney.com.