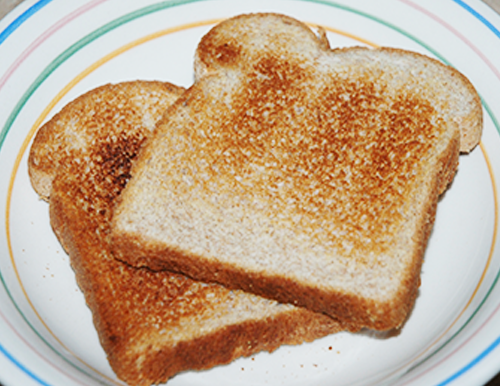 I asked for something from the Universe.  I asked the Universe for a man to serve me toast for breakfast.  A simple thought and then request that I put out there by way of spoken word.
A short time later, I was vacationing at a retreat center in Vermont.  Upon rising, I went to the "kitchen" to have breakfast.  Imagine my surprise when a man approached me with a plate and said, "Here is your Toast."  The Universe granted me my request.  BUT WAIT…I wanted to be lying in bed.  I wanted the toast to be delivered on a tray with fresh flowers.  I wanted this tray to be served by a smiling man wearing his boxers.  What happened?  There most definitely was a miscommunication between myself and the Universe which taught me a very important lesson…BE SPECIFIC in what you ask for.
In order to manifest what we want, we must not be afraid to ask.  We first get an idea which usually comes as a flash of inspiration.  We then have the choice whether or not to plant that idea as a seed in our mind.   At this point, we must be specific as to how that seed will grow because the soil or creative medium of mind  is neutral meaning it will grow exactly what is requested of it.  For example, if you plant the seed of an apple, you will grow a tree of apples not a tree of oranges.  Additionally, if you want to grow red delicious apples that characteristic must be built in the seed otherwise you may get granny smiths.  What I did in the story above is get the idea of being served in bed by a man.  I then let it go and didn't nurture it from there, meaning, I didn't visualize the scene in detail creating a deeper imprint in my mind of what I wanted.  Thus, I got exactly what I asked for.  The Universe serves to please which is why it is very important to formulate your requests to your desire.
I now know that I have put the correct request out there and will wait patiently for my request to be granted.  This time I know I will get exactly what I asked for because I can see it in my mind ever so clear.  There is a smile on my face too.  🙂
Photo Credit:  thecookinggeek.com  (No Copyright Infringement Intended.)
About the Author: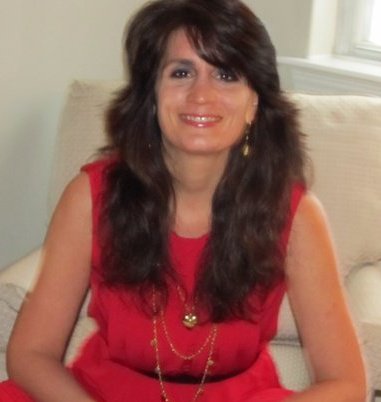 Christine Segal, M.Ed.,is Co-Creator of The Master Shift.  She can be contacted at [email protected].  She is also a Certified Holistic Health Coach having studied at Integrative Nutrition.  She has her own business called Inner Beauty Workshops where she teaches clients how to generate beauty from the inside out. She hosts a weekly radio show (WakeUP & Live) every Friday at 3:00 PM EST www.freedomizerradio.com.
Websites
We want to hear from you.  The Master Shift posts articles written by YOU.  If you have a message to share, please send to:  [email protected]