By now you have probably heard about Mars Retrograde, and if not you can catch up about it here.
Astrology is all about cultivating an awareness of larger energetic cycles playing out around us. It does not mean that the planets are doing anything to us, but rather that they are offering us an opportunity to grow and swim with their currents.
Ultimately you have freewill, and you have the chance to choose; you are not a victim of these cycles. However when you are aware you can make enhanced and educated decisions as to how you exercise your free will.
Mars retrograde is something to become aware of. You are given a chance to clear out old deep rooted subconscious emotions, beliefs and self sabotaging behaviors. Since April 17th we have been in this retrograde period, which is a time of taking a step back; of observing and becoming mindful of yourself. Chances are life looks very different than it did at the beginning of this year, and if you are heading in a new direction that's a good thing.
With change comes vulnerabilities. Insecurities are coming to the surfaced to be felt, to be healed and to be surrendered. You are on the verge of a new beginning and it's coming with profound shifts.
From now until June 29th the lesson is to accept where you are. This does not mean you will have to stay there forever, but it does mean that you will absorb whatever the current lessons are. If you feel stagnant do not fret. There is also a chance that you feel clarity returning; in which case celebrate! Know that we all experience these energies in our own unique way so do not compare your process to others.
Accept where you are at now and know that you are on the dawn of a very bright future.
Here are some dates/guidelines for this Mars retrograde:
April 17th-June 29th: Mars is retrograde. Things may get wonky and it's not a time to force or push your way through life. Instead trust the process and continue to explore your inner truths. Notice how these may change. Allow everything to unfold in it's own time. Changes are opportunities to learn so be open to the transformation in order to receive from it.
June 29th-August 21st: Mars begins to move forward. However during this time it will be doing a final review and wrapping up the lessons. The key here is to trust yourself and what you have learned. Begin to implement this learning into your life.
August 22nd: Mars leave retrograde zone, Green light! Everything will start to move forward if it has not already. A new you is born. Share yourself with the world!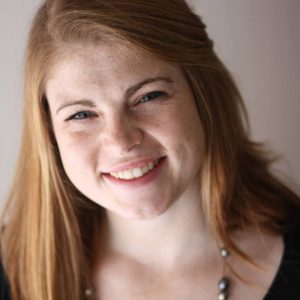 About the Author: Shannon is the editor for The Master Shift blog. She is an astrologer, artist, emotional healer and more. Shannon loves to help others discover a passion and excitement for life. She is available for personal astrology chart readings. One of Shannon's passions is emotional healing; she is a HeartSpeak practitioner. Above all else Shannon's intention is to BE a part of the Master Shift by centering in a space of love and transforming planet Earth as we know it.
Follow Shannon on Periscope for daily live broadcasted forecasts, download the app and search for shannonhugman.