My husband and I were on vacation last week.  We try to get away every year.  If we don't, the potential to become completely insane work-a-holics is a very high probability for both of us.
Even though we both have the flexibility to work from home, it's pretty normal for us that between our work-day and our kids, we have absolutely no contact with each other.  Sometimes a full day or two can go by without the opportunity for us to have a real conversation with the other.
Not bad you say?  It can be weeks in your house?  Good.  Then you get the picture.  Some get-a-way time with your hubby of wifey is most likely warranted.
My husband and I often choose the Riviera Maya in Mexico, just south of Cancun and north of Tulum.  It's not too far, it's relatively less expensive than many beach vacations and we can get a direct flight.  Plus, we LOVE the Mexican culture and energy.
So here we were again.  Same location, just a different resort.  And each year we compare locations.
It usually comes down to the rooms, the service and the food but we like to get more specific.
Which pool chairs had better pillows?
Which sheets were softer?
Which hotel had the best beach?
Who hired the best entertainment staff to motivate our lazy butts from our lounge chairs and onto the beach volleyball court or into the pool for water basketball?
Where did we see the best shows at night?
One evening as we were rolling on the floor laughing over which waiters had the patience of a saint to be able to deal with my never ending dietary requests without rolling their eyes, I heard a guest comparing the hotel by the guests that were staying there!
Seriously.  She was talking about their clothes, their weight, their accents and their hair.  I think she was trying to say that the quality of the hotel was dependant on the quality of the guest?
I looked at her in complete shock?  Are you telling me a hotel is "more upscale" if a guest is carrying a certain purse?
How can you even make that kind of judgment about people?  
Unfortunately in our world, and I'm the first to admit it, we make value judgments about everything
.  We value goods based on their cost, where they were manufactured and by whom.
.  We value money and choose to spend it on certain things while not on others.
.  We value time.  Or at least I do since it never seems like I have enough of it.
.  We value energy expended.  For example, if I've been working like a crazy person, I need to tone it down or I'll collapse or get sick.
.  And since we know we are not going to be on this planet forever, we value our lives.
But there is something many of us may not value enough – our own self worth. 
And it's statements like the one above that prove my point.
Check it out.  How do you feel about yourself?  Do you feel worthy?  If so, at what age did you learn about the concept?
The first time I ever had to face the value of my own self-worth, I was 16 years old.
I was a sophomore, infatuated with a senior in high school who had dated everyone under the sun.  But somehow, miraculously, he began to notice me and finally asked me out.
But instead of walking up to my front door to pick me up, he pulled up in his black El Camino, honked the horn and expected me to run out the door.
Clincher: there was no way my dad was letting me out the door unless that punk got out of his friggin' car and treated me with some the respect I deserved.
Geez Louise.  I was so excited to just go out on my first date (with a senior, may I remind you), I could give a donkey's a$$ about being treated like a "lady".
This was the guy I'd been dreaming about since I was a freshman and now my dad was getting in the way of my plan.
And I was confused.  Self-respect?  Self-worth? WTF was that?
Maybe the fact that I had none at the time was apparent to my date.  We had, what I thought, was the best make-out session of my life, but he didn't call.
Day 1 went by and all I could think about him.
Day 2 and 3 went by and I began to doubt myself and wonder what I did wrong
After a week, with no call, I felt like a complete loser.
It seemed like he liked me when he wanted me to take my shirt off.  I didn't understand.
So I called him.
And when he didn't return my call, I called him again.
And again.
Apparently I didn't want to see the unspoken message he was sending me.
And clearly I didn't value my own self-worth if I was chasing down a 17 year old hoodlum who could give a sh*t about me.
Lesson learned eventually.  After dozens of relationships.
So for those of you who are still having trouble holding your head high, feel de-valued by others (or perhaps have daughters who need to learn), here are a few tips for you:
1). You Set The Bar
You got it.  You do. You get to determine what you're worth.
Now, don't become a complete diva, but make a list and write down what you feel you deserve.  And once you've complied it, put it in a place you can see it and live by it.
Treat yourself the way you want others to treat you.  Let them follow by example.
2). Value Yourself
Interpretation – stop hanging around with deadbeats who are bringing you down.  Stop lugging around the extra baggage.
Surround yourself with people who bring out the best in you, let go of those that are not allowing you to grow.
I have just given you 2 quick and easy tips to help value your worth. What's holding you back from seeing yourself as the fabulous person you are? What would it take for you to set your bar higher? I would love to hear from you. Please leave your comments in the box below.
Share this with friends if you found it inspiring. Post it on FB, Pinterest or Tweet it!
XO, Hayley
About the Author: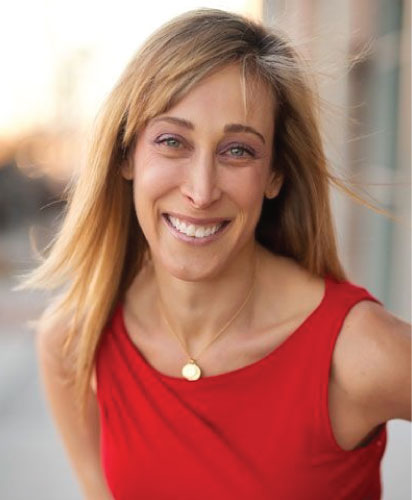 Hayley Hobson is a yogi, Pilates and nutrition expert based in Boulder, CO. Hayley creates lifestyle transformations by coaching her clients to strengthen, nourish and evolve through the cycles and shifts in life. Combining cutting edge understanding of all three disciplines of Pilates, yoga and nutrition due to years of anatomical study and dietary theory, Hayley's approach leverages their blended benefits and results. Her unique and intelligent style promotes strengthening while softening–empowering her client's to heal not only their physical bodies, but their hearts and minds as well. Hayley is the creator of the Strengthen, Nourish and Evolve Nutrition and Detox Programs.  Enrollment is open and www.snenutrition.com. To find Hayley, visit her website www.hayleyhobson.com or visit her on Facebook at www.facebook.com/hayleyhobon or Pinterest www.pinterest.com/hayleyhobson69.
– See more at: http://themastershift.com/i-see-beauty-in-everything/#sthash.xQoxHovi.dpuf