Planet Earth is being blessed with a New Moon Solar Eclipse on Thursday September 1st. Eclipses usher in times of change and transformation. As I explain this energy it's important to understand that it's just that: energy. The planets are not doing anything to you, however they are offering you an opportunity to swim with their currents.
Have you ever played a racing video game? If so think about the little boost or excelled action patches that launch you forward when you drive over them. That's what the energy of an eclipse is like; it's a surging forward; but it's up to you to receive the launch.
The thing is when we are being propelled forward we must choose to not look back. This is a time of letting go of the past and opening your heart to bigger, better and bolder experiences. Remember though, to reap the rewards of this new beginning you must choose it.
Expansion is occurring in each individual's belief structures. It's time to implement new attitudes and mindsets. Ones that are optimistic and encourage your personal growth.
Long gone are the days of beating yourself up and still being successful. Success is now totally an inside job, and so with this Solar Eclipse turn within yourself.
What "programs" are running in your mind? Mindfulness is so key this week. What thought patterns are you defaulting to? It's time to update your operating system.
How do you do that?
Through awareness.
Where are you focusing your energy? Where are you looking? Love? Fear?
Miracles are happening. Choose to become aware of them. Likewise become aware of where you are blocking them. For example are you astonished by the dawn of a new day? Or are you dreading what the morning holds? This energy is about finding little pockets of miraculousness within your day to day life.
A flower blooming, a baby laughing, a smile from a stranger; these are all miracles if you choose to see them that way.
Make space in your attitudes and mindsets for the divine to find you. Infuse your reality moment by moment with a connection to Source. Know that you are an extension of the power that creates all. You are a miracle; so you obviously deserve to experience them here on Earth.
We each experience this energy is our own unique way (I like to say through the lens of our birth chart). However we are all being asked to open up to our potential. It's time to leave the dark dream behind and move towards brighter, warmer and lovelier times.
About the Author: Shannon Hugman is an astrologer, artist, emotional healer and more. Shannon is offering a reading to explore how the Solar Eclipse is working with you specifically; read more about that here. Shannon is also excited to help individuals harness the wisdom of astrology through her newest offering, The Art of Astrology Online Academy. She is available for personal astrology chart readings which can be purchased through her website.
www.shannonhugmanastrology.com
Follow Shannon on Social Media to receive daily astrology forecasts!
Facebook: Shannon Hugman
Instagram: @shannonhugman
Periscope: Shannon Hugman
Follow Shannon on Periscope for daily live broadcasted forecasts, download the app and search for shannonhugman.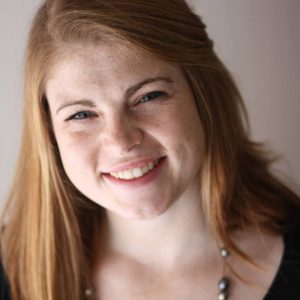 Header image from: http://imgur.com/gallery/nPwXw