Okay let's all join together in a deep breath.
It's been an intense month. Many people have been shaken at their foundations, seemingly up rooted and thrown into chaos. However others may have been in the turmoil for a while now. Either way, whether it was a familiar vibration or not, November 2016 has been intense.
How do we move beyond this? How can we make the most of it? How can we rise?
First off Sagittarius energy is now dominant on our planet; taking us out of the depths of Scorpio. Every year we are thrown into deep waters, asked to dive down, to explore and expand.
November has brought much to the surface. Many shadows people do not want to see, or at least initially resisted in fear. Now the darkness has come to light and it's time for us to move forward.
It's time to get out of the water and into a warm towel. It's time to cozy around a fire with those you love. Most importantly, if you have the luxury of feeling comfortable and surrounded by family, it's essential you realize your blessings and appreciate them.
Gratitude for the little things is what it's all about right now. Chances are your little things, are someone else's dream or fantasy. Do you have access to water? Education? Shelter? If so you are extremely lucky.
November made it blatantly obvious that the foundation of the systems that control reality is cracked.
But the thing is…
"There is a crack in everything.
That's how the light gets in."
― Leonard Cohen
It's time to let the light in. Accept the cracks and shine through them. Chose to abandon victimhood and take our personal power back from external authority.
In order to rise we must embrace our potential. We must open our minds to what is possible in our individual lives and for the collective.
Optimism is oxygen right now.
Even if you can't believe it, feel it. Choose it. Entertain the thought that something new is on the horizon.
The key is to commit to expansive topics of conversation. Talk about what's working to yourself and others. Remind yourself of your accomplishments and pat yourself on the back. Talk about the good. Give energy towards the miracles.
Stop watering dead plants. Release the same dead end conversations. Release the tendency to talk about how messed up everything is.
A star is a bright brilliant sight; but it's also a chaotic explosion.
Earth is becoming brighter; which can appear completely crazy to the human mind.
The New Moon on November 28/29th is deepening our connection to ourselves. Deepening a connection to our Source. To the divine. To our higher selves.
It is now time to embrace the confusion, focus your thoughts on the potential and the miracles that already surround you. Get basic in your gratitude. Grieve and mourn what has passed; but be honest with yourself when you are moping around.  There is a fine line between honouring your grief and allowing it to overthrow your empire.
Remember, you are a powerful creator. You are Source Energy. You are the divine. You are the saviour you have been waiting for.
Fall in love with yourself, take yourself on a date, ask yourself what you rule desire.
Sweep yourself off your feet.
About the Author: Shannon Hugman is an astrologer, artist, emotional healer and more. Click here to find out what this New Moon means for your sign, for FREE!
Shannon is is available for personal intuitive astrology readings and emotional healing sessions which can be purchased through her website.
www.shannonhugmanastrology.com
Finally in the spirit of giving Shannon has a Black Friday Sale on her Art of Astrology Online Academy Course. It's only $33 (over $50 off) right now and teaches you how to create, read and interpret birth charts. Order here.
Follow Shannon on Social Media to receive daily astrology forecasts!
Facebook: Shannon Hugman
Instagram: @shannonhugman
Periscope: Shannon Hugman
Follow Shannon on Periscope for live broadcasted forecasts, download the app and search for shannonhugman.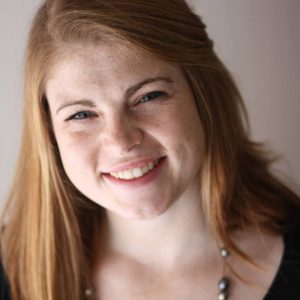 Header image from www.freewallpapers.com