We are headed on a journey and it's now time to choose what we are going to bring with us along with what is ready to be released. This week a Full Moon Lunar Eclipse will be illuminating what has run it's course.
Through noticing your triggers and your stressors you will soon discover what is no longer serving.  

Now more than ever it's time to fall in love with yourself.
If that feels too hard, the least you can do is accept yourself as you are. The lighter and kinder you can be to yourself, the more enjoyable this journey will be.  

As we continue to cultivate an empowered relationship with ourselves it's inevitable that we will find our tribe. We will be connected with those who not only care about what we care about, but who see us for who we truly are. More and more over the next 6 months will we find ourselves in communion with others. Connected through vibration and intention.
The impulse and drive to create and make our dreams reality will be there. However this is a time to hold the vision. To welcome it, love it and feel into it. If doors are opening by all means walk through them, however do not mistake temporary pauses for doors closing. The dust is settling and we are discovering a new dawn has begun in our individual lives and collectively. Patience, gratitude and celebration of the present moment will lead to believing in the possibilities currently being offered.
Right now just believing in our potential is enough. 


We are building a new Earth, and this can feel like a load of pressure. However we are by no means doing this alone. As we each shift our individual realities, the world collectively becomes a better place. Conversely as we unite as one, changes in our individual lives becomes more graceful, easier and less personal.  

Above all else during this week and specifically Wednesday March 23rd, allow yourself to be held, loved and celebrated by the Universe.
There is caring, compassionate and unconditionally loving energy subtly whispering to us that all is well, that everything is working out perfectly and that there is nothing to fear. Find time for quiet, stillness and relaxation so you may hear it.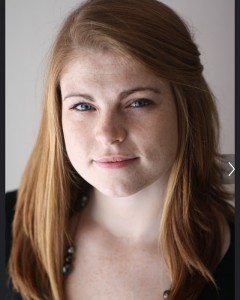 About the Author: Shannon is the editor for The Master Shift blog. She is a writer, artist, astrologer, teacher, assistant, emotional healer and more. Shannon loves to help others discover a passion and excitement for life. She is available for personal astrology chart readings. One of Shannon's passions is emotional healing; she is a HeartSpeak practitioner. This is a system that identifies the emotional stress behind physical symptoms and works to clear and replace these stressors with healthier feelings. Above all else Shannon's intention is to BE a part of the Master Shift by centring in a space of love and transforming planet Earth as we know it.
Header image from: http://pulsarmag.com/tag/wandering/