Global Meditation, December 12, 2017
On December 12, 2017, join us for a very special synchronized Global Meditation Event as we come together as one to ring in the holiday season!
The Master Shift's holiday-inspired Co-Exist Meditation features a sampling of religious traditions and wisdoms from around the world. The links to the FREE global meditation will be available on our website the day before the meditation.
It will also be widely distributed on our social media sites including Facebook.
The meditation is synchronized according to Japanese Standard Time and Eastern Standard Time at 9:30 PM (JST/EST 9:30 PM) There are two meditation times to accommodate the various time differences around the world.

Be sure to also check out our new feature film entitled…
This film is located on our Facebook page and YouTube channel.
Master Shift Moments 
Please check with us daily for new inspirations including our new video series , Master Shift Moments, that captures your truth.  Each week a new video will be pinned to the top of our Facebook page!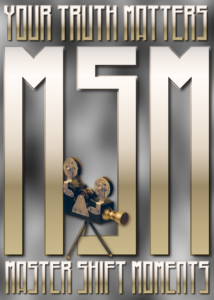 The Master Shift is a Non-Profit 501(c)3 organization that provides meditations and other services to humanity, including international on the ground gatherings, financial assistance to charitable organizations around the world, educational conferences that facilitate spiritual growth, worldwide healing, and commitment to sustainability and green initiatives