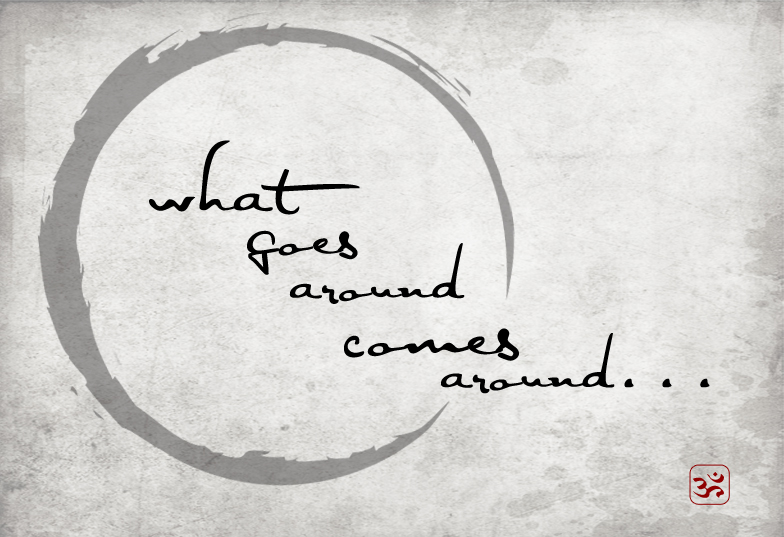 "Constantly a man should reflect and ask himself, 'What good thing have I done this day?  The setting sun will carry with it a portion of my life'."
Sarngadhara Paddhati
My partner and I moved into our new home in December 2011.  Since then, we have developed and nurtured some wonderful relationships with our neighbors.  Sherwin, my partner, has consistently reached out and done things for our neighbors, often without them even asking: everything from putting out their garbage, shovelling their driveway when it snows, to landscaping their property.  Sherwin's kindness has been extraordinary.  Last year we were gifted with an opportunity for all that kindness and love to be returned to us, tenfold! 
The month of January saw multiple heavy snowfalls descend on Ottawa.  The accumulation of snow was unlike we had seen in many winters.  Then, as can happen in Ottawa in January, we received a 'January thaw', a climatological condition where we experience unseasonably warm temperatures.  The snow started melting and the light rains accelerated the process.
Because the temperatures, while warm for that time of year, hovered around the freezing mark, the conditions created a perfect storm for ice to start forming at the ends of the roof.  The steeply peeked roof funnelled the melting snow and light rain down toward the ends of the roof where large, solid blocks of ice started to form along the entire length of the roof.  This solid bank of ice became larger and larger as the days stretched on.  The ice became a horizontal column of ice more than 30cm (an imperial foot) thick.  The ever-growing ice column became heavier and heavier.
On a Sunday afternoon, the law of gravity finally engaged to bring the column of ice down from our roof onto our next door neighbor's house.  The first section of ice that descended tour the electrical wiring, panel and other related infrastructure off the house, along with it siding and plywood.  Our neighbors were without power.  The second section of ice that came down snapped the natural gas pipe and meter; this resulted in created a dangerous gas leak and rendering our neighbors house without any ability to heat itself.  The final section of ice that came down ripped a gash in the side of the house, removing more siding and plywood.  The damage was extensive.
To make matters worse, our neighbors were not at home (it was not uncommon for them to get out of town on the weekends).  Sherwin called the necessary authorities and managed the situation as best he could.  The natural gas company came by to stop the gas leak.  The hydro company came by to clean up the mess of electrical wires and equipment that was smashed on the ground and to repair and restore power to our neighbor's house.  It would be weeks before the siding and other framing damage would be fully repaired.
Early Sunday evening our neighbors finally returned home.  Sherwin was keeping an eye out for their return and stepped out on the front porch to greet them when they stepped out of their car.  They had already noticed the damage to their house and Sherwin asked them to come into our home so he could explain what happened.  With tears in his eyes, Sherwin recounted the day's events, all the while apologizing for the extensive damage caused to their house from the ice falling off our roof.
I closely watched our neighbor's reaction to Sherwin's news.  After Sherwin finished his monologue, as if a divine light shone down from the heavens, our neighbors smiled and hugged Sherwin.  They thanked him for all he had done and reassured him that everything would be okay.  They reminded him that the important thing was that no one was hurt and that the house was easily repaired.  In the days and weeks that followed, Sherwin and our neighbors worked in cooperation to repair all the damage to the house.  There was no anger; no resentment; no bitterness; nothing other than kindness, love, cooperation and unity.
I marvelled at the events.  What goes around truly does come around.  Sherwin extended so many acts and gestures of kindness, love, cooperation and unity to our neighbors since we have moved into the neighborhood.  And during that fateful January experience, Sherwin's kindness, love, cooperation and unity were returned to him, to us, tenfold!  I saw the event as a true sign of our shifting awareness and consciousness that I believe is taking hold in our world today.  There is much hope for the future.
And just as the sage Sarngadhara Paddhati offers us, "Constantly a man should reflect and ask himself, 'What good thing have I done this day?  The setting sun will carry with it a portion of my life'."
Indeed, what good have we done this day?
Shanti, Namaste, Agapé,
Rev. Robert Meagher
Photo Credit:  http://designbyrita.wordpress.com/tag/what-goes-around-comes-around/  (No copyright infringement intended.)
About the Author: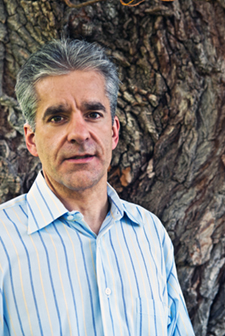 Robert Meagher worked for almost 25 years in traditional corporate settings and acted in various management roles in the education, arts, financial, not-for-profit, government, consulting, and healthcare sectors. Along the way Robert earned bachelor and masters degrees and professional certifications. Robert left corporate Canada in 2009 to set himself adrift and explore a new way of living and seeing the world we live in.  Robert is now an Interfaith Minister who embraces a spiritual life and now serves to guide all those who wish to accept the Divine into their lives.  Through Spiritual Guidance, Robert's ministry initiative, he embraces the opportunity to serve those who wish to explore their own spirituality and gain insight into who they are, their purpose here in this lifetime and existence, and their desire to grow in Spirit.  Robert can be reached at 613-204-0299, [email protected], or through his website at www.servingyourjourney.com.