These poems came to us from Nejoud Al-Yagout, Kuwait.  In her words…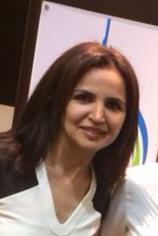 Although I am a Kuwaiti, I feel as though I am part of a larger community of humanity. I have lived in China, Pakistan, the UAE, the UK and Italy. This helped me transcend the boundaries we have created because I know that beyond our beliefs and cultures we are all the same. This book is written from my perspective but the 'I' is part of our collective consciousness. Our experiences may differ but our feelings are the same. Poetry is a language that traverses polarities and unites us. It took me a long time to finally publish but we should always follow our hearts.
Here are excerpts of my poems on Youtube.  I want to share it with fellow seekers.
Love and blessings, Nejoud