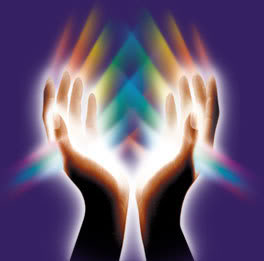 An important aspect of psychic art is psychic healing. Psychic healing is a phenomenon where a psychic reader uses his or her psychic powers and abilities to heal other distressed souls at a personal or general level. A psychic reader has innate or acquired psychic abilities, which are instrumental in helping people with spiritual problems.
When do you need psychic healing?
Most of us face some or the other form of crisis in life. Some of you might have emotional crisis, relationship crisis, or financial crisis. This results in depression, dissatisfaction, distress, and agony. A prolonged state of crisis is fatal enough to develop self-destructive or suicidal tendencies in an individual. But may be life has something else in store for you. All you need to do is clear your thoughts, clear your mind, and stride ahead confidently. You need to change your perspective of life.
You need to change the way you look at life. Psychic readings bring a new dawn of optimism in your life. After a psychic reading session, you feel enlightened, your vision is focused, and you know that you can control your life by making right choices. Psychic healing is like experiencing warm and bright sunshine after a prolonged season of rain.
How does psychic healing work?
Psychic healing is meant for extreme cases where normal readings cannot help the person. Psychic healing is the process of creating naturally positive vibes that enhance the aura of a person. A person sitting in a church feels safe and protected while the same person would feel uncomfortable while walking down an isolated road at midnight. The atmosphere around you greatly influences your thoughts and also your aura.
We are surrounded by negative energies. It is easy for negativity to control your mind and actions when you put down your shield of strength. Once you are trapped within these negative energies, you can see no way out from your misery. Psychic readers read your aura, senses the energy that you radiate, and then interact with your spirit guides to direct you to the solution of your problem.
Psychic healing is a condition when a psychic goes beyond this regular process and heals the soul of a person. Psychic healing requires more than psychic abilities, it requires strength to distribute energies from the universe, including the spirit guides. This strength can lift an object as heavy as a rock, hold the winds, or retrieve you from any danger.
Photo Credit:  www.vermontpsychic.com
About the author: Grace is an enthusiastic blogger and likes to research & write about psychic abilities. She is associated with http://freepsychicreading.us and she encourages you to take a tour.