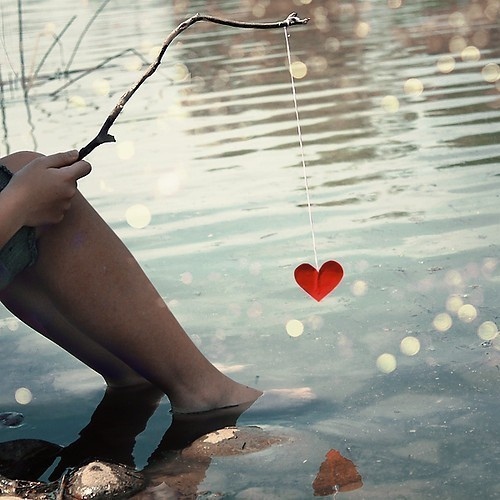 Love is the very substance of existence. It permeates everything, everywhere, forever. It is God's essence within and surrounding Creation. It is manifest in the light of truth, knowingness and miracle-mindedness. We are in it and it is in us. It is who and what we are. But in our present state of unawareness, it is hidden within the darkness of unreality, erroneous belief and fear. We are all temporarily caught up in the grip of a grand cosmic illusion – the illusion of physical life and death in space and time. As long as we remain focused on our space-time perceptions, we remain blind and deaf to the transcendent reality beyond belief – the direct knowledge and experience of our indivisible oneness with God whose immortal thoughts we are.
            Our function has been – and still is – to work our way through the illusory world of darkness, fear and ignorance, as if it were real, and then return to the Truth of God, to our oneness with all-that-is, triumphantly bringing our dream-experience of separation and fragmentation to the unifying light of heaven, where it can be received, recognized and resolved as a necessary, temporal excursion into unreality, for the purpose of acquiring a comprehensive understanding of the hypothetical contrast between God and godlessness.
            A Course in Miracles teaches us to mentally overlook the conflict between good and evil inherent in the illusory world of appearances and to 'see,' with spiritual insight, the real truth as it becomes increasingly evident to our limited understanding. By growing beyond the blocks and opaque falsehoods of human misperception, we open our mind and heart to the eternal ubiquity and living omnipresence of divine love. Realizing the truth of our spiritual immortality, we shall grow beyond our inherent fear of death and darkness. In our new-found translucency, divine light will once again shine radiantly through us and within us, dispelling the accumulated darkness of the past while illuminating the path of return to universal, unconditional love.
            This, above all else, is our true function.
            The way is through forgiveness.
            To see "transparently," through and beyond appearances, is 'to overlook.'
            To overlook is 'to forgive.'
            To forgive is to deny the reality of the thing forgiven, to see the illusion as illusion. True vision sees the 'real' within the unreal.
            "Nothing real can be threatened.
             Nothing unreal exists.
             Herein lies the peace of God."
                  (A Course In Miracles, Introduction.)
Photo Credit: (No Copyright Infringement Intended.)
About the Author: 
Alan Solomon: born in Johannesburg, South Africa, July 8th 1938. Currently living in Pasadena California.
Alan Solomon is one of South Africa's foremost violinists, composers and music educators. Having enjoyed a successful career as soloist, conductor and professor of violin and viola at the university of Pretoria, he retired in 1999 to Long Island NY where, for ten years, he  taught violin to children of school-going age at the North Shore Suzuki School.
In 2009 he moved to Pasadena CA where he continues to teach theory and music history to his daughter's cello pupils. He also trains and conducts a cello ensemble comprised of her more advanced students. The rest of his time is spent reading and writing metaphysical articles, contemplating life's mysteries, and happily playing with his grandchildren.