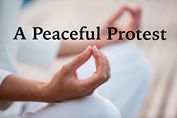 Who is Gerri Stripling, and who is she to challenge Yoga Alliance, especially on some moral principal?
I am Gerri Stripling.
I am 53 years young. In some ways I have been practicing yoga all my life, but "officially" I became a RYT (Registered Yoga Teacher) in February of 2013. I am on a journey, like everyone else. I have experienced great losses in my life and I have experienced great blessings in my life. Yoga has helped me on my journey. I was born in Toronto, Ontario and spent my entire childhood there. I moved to Fort Worth, Texas just before my 20th birthday, and I have spent my entire adult life there.
As a young girl I represented my junior high school on the gymnastics team, so I was acquainted with back bends, the splits, and standing on my head. While we did not call these things "asana," "wheel," or things like that, the poses were the same. In 1983, I was 22 years old, I purchased The Sivananda Companion to Yoga. With that book as a guide I had a rather sporadic home yoga practice. I was always physically active, snowmobiling, horseback riding, playing polo, flying ultralight aircraft, and swimming. I traveled extensively and became a mother; but, as the years went by, I found myself becoming rather sedentary.
In January of 2010 a young woman opened a yoga studio close to my home, I began practicing yoga several times a week. After this young woman became qualified through Yoga Alliance, and with encouragement from myself and some of her other students, she decided to offer her first 200 hour Teacher Training Program. I was already practicing yoga regularly and felt that whether I decided to teach or not this would be a wonderful opportunity for further immersion. So I registered for Teacher Training.
Tragedy touched my life when I had almost, but not quite, completed the Teacher Training. The final hours I needed to complete my training became a personal test of will and determination, a test of my inner strength and quest for peace. Some of the people I had been training with helped me stay afloat, which I am grateful for. I am not sure I would have continued without the small helping hand I was given. I did complete the requirements for RYT200 (Registered Yoga Teacher) that Yoga Alliance had set out, within the time frame my school had set. That was the end of January 2013. I later embarked on the journey of Teacher Training for Advanced Hatha Yoga, a 300 hour certification which would qualify me to register as a RYT500 with Yoga Alliance. That training was a challenge unto itself, which took 1 year. I completed it in September of 2014.
The only difference between a RYT200 and a RYT500 in terms of what you may do as a teacher is, or I should say was, that you could offer certified Yoga Alliance CEC (Continuing Education Credit) to other teachers. This was a powerful incentive for me to undertake the program, because I planned to incorporate that aspect of teaching as part of a program I hoped to create. Less than a month after I registered as a RYT500, Yoga Alliance announced that they would no longer accept CEC's from RYT500's. In addition they would not grandfather in those who had sacrificed considerable time and money to comply with their current guidelines when the change took place – January 1, 2015.
Just like that, they, in the words of their former president, Richard Karpel "invalidated the investment of thousands of currently registered Yoga Teachers" – here is the exact quote.
"An entirely new, separate credentialing product could invalidate the investment that tens of thousands of current Registered Yoga Teachers (RYTs) made in securing our existing credentials and undermine the yoga studios and nonprofit organizations that operate Registered Yoga Schools (RYSs)."
I spent some time in contemplation, in meditation, in deliberation. I discussed the issue with friends and family. I contacted Yoga Alliance. I discussed it with my RYT500 mentor. I discussed it with other teachers on a yoga business website. After a sleepless night, I decided to peacefully protest. I created a petition.
A peaceful protest. Peace is such a big word. It is often mistaken for surrender, going with the flow. Peace in some sense is surrendering, and going with the flow, but surrendering to what is good, going with the flow of right. Peace is found by living life well, by doing and thinking right.
The principals of peace and focus have long be taught in various religious doctrine and philosophies. Peace, like all things comes at a price. Some have given all of their possessions in seeking it. Some have withdrawn completely from society seeking it. Others have fought wars seeking it. Peace is not the absence of conflict. It is a knowing and an acting with straight forward and unwavering goodness. If it is right, and just, then it will be with calm. With Peace.
Many people from a variety of backgrounds, geographic locations, and income levels, have spent countless hours of their time, money, energy and other resources to achieve YA's standards. They should be grandfathered in, not disenfranchised I was and am at peace with that. Yoga Teachers and Yoga Schools need my help and they need yours. Most of the people effected, don't even know about the change or the effects it will have on them. The young woman who started a studio close to my home is an example of a success story. Occasionally, I would be the only one who showed up for class, often it was myself and one or two others. Today she has a thriving studio in a lovely new location and is prospering. There are many young people who have worked hard and expended thousands of dollars to accomplish a RYT500 rating. They have been injured by this change, and I for one will stand with them, if not for them!
A fundamental building block to peace is truthfulness. Be truthful with yourself and be truthful with others. YA is not honoring their word, and consequently has not been truthful.
So, I created the petition, and began to get the word out. I decided that even if it was not successful, I would find a lesson in the attempt. Is social media all it is cracked up to be? I am not one of the people that has hundreds of friends on Facebook. I rarely accept friend requests from people I don't know personally. My business FB page has just 155 followers. The overwhelming majority of my friends do not practice yoga. Unlike Yoga Alliance, I do not have staff or paying members. I am just one small voice.
The petition I created less than 2 weeks before Christmas has, as of today 39 supporters. Am I happy with that? I don't have expectations of what the numbers will or won't be. I think that if someone who has influence were to read about this, and agree that the community must stand on a solid foundation, and, if they acted on that, the numbers could change overnight. I think that small voices become more powerful when they are in harmony with many other small voices. To me, if not another person signs this petition, it was worth my time and my energy.
Lastly, I have been asked if I agree with the changes YA has instituted. To that I say: If you do not honor your standards, it is a moot point. I don't dispute their right to make changes. I simply believe they should honor their own standards. The way to do that, is to grandfather those who followed their standards, when making changes. In addition, I do think that the mentality is that of divide and conquer, which concerns me.
So, that is a little bit of who I am, and the reasoning behind my petition. Stand with me, stand with all of us who committed our time, energy and resources based on Yoga Alliance's representations. Don't let YA divide and conquer. Help make our voice be heard! Together our voices can harmonize and sing! Sign the petition today. Help spread the word. We need your help.
Namaste
Petition:  https://www.change.org/p/yoga-alliance-grandfather-ryt500-s-and-those-currently-in-teacher-training-to-become-a-ryt500
About the Author: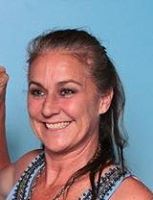 Gerri Stripling, lives on a small ranch in Texas. Gerri has been partners in many businesses, including designer clothing, the handbag business, and electronic shopping before the Internet became popular. Gerri currently is a Yoga Teacher with YAWstudio and conducts Retreats. She is a wife and mother who believes life is to be lived.