The Master Shift's VISION is to bring humanity together for positive change using Causal Meditations as the catalyst. We look to inspire world-wide unity and action. Our aim is to inspire a cooperative and harmonious kinship among all of the planet's living kingdoms; an ideal Eden. We are growing and our MISSION of including international on the ground gatherings, financial assistance to charitable organizations around the world, educational conferences that facilitate spiritual growth, worldwide healing, and commitment to sustainability and green initiatives is being realized because of YoU.
For every dollar, meditation, resource, and effort that you have extended, to see this mission through, we THANK YOU!
The Master Shift aims to utilize 100% of its campaign funding towards smaller, non-profit, grassroots, organized, initiatives with relative causes around the globe. We look for Administrative and program costs to be funded through daily donations, in-kind services, product sales, sponsors, major donors, and grants.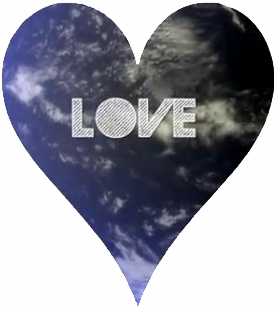 Organizations & Non-Profits
Businesses
Stina Vainio
Satori Consults
Robert O'Connor
Lukas Konieczny
Jeffery Combs
Susan Fairchild
Irene Ripa
Arno Sarah Herwerth
Jenny Liew
Stella Korotchen
Roger James
Baiba Sustere
Patrick Kronfli
Robert DiGioia
Eugenia Karahalias
Genie Boutchia
Jane DiCola
Cynthia Attar
Linda Moy
Helen Hoshman
Joseph Simmons
Arlanda Rayne
Caree Graybow
Frances Garnett
Jeanie Locklear
Samantha Marie Freeman
Oneida Marulanda
Severine Dumon
Samantha Marie Freeman
Diane Horrell
Ellen Obstler
Richard Werner
Cedric Chiaradia
Gabriel Melchizedek
Gloria Castro
Christine Sparks
Pauline Esposito
C E Reed
Rosa Zapata
Ansong Liu
L.L Cartin
Kelly Kettle
Marie Cantone
Belinda Dodd
Sandy Meyer
Michael Farrington
Karen Copenhaver
Victoria Benham
Crista Arboleda
Penelope Silver
Patricia Lockwood
Sidra Pauly
Chon Kantikovit
Brad Solomon
Jodi Votel
Eugene Flynn
Randi Day
Anne Bouscal
Debra Jenest
Margaret Heinikel
Karen J Spiniozzi
Lynn Maust
Alexandra Lynch
Celia de Rudder
Michael O'Connor
Corrine DeMaree
Ada Sánchez
Robert Spicer
TwinCDocs
Joshua Bintz
Robert Norton
Heather Baddley
Alice Johnson
Sharron Bayley
Regina Rossi
Andrew Westcott
Kathleen McGuire
Gioia Plomitzer
Linda Nachinoff
Caya Munro
Debbie Storey
Evelyn Bishop
Verity Hatfield
Ruolf West
Irina Karpova
Paul Trowe
Denise Jensen
Hermann Knör
Louis Dooner
Gabriela Curiel
Margaret Hardaway
Monica Cintra
Jill Klinehamer
Ivan Ivanov
Laurie Rudock
Robi Groves
Kim Regnitz
Elizabeth Knox