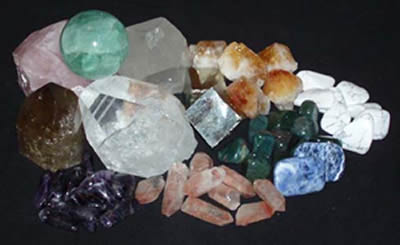 Because I am often asked how to clear crystals and gem stones properly, I'd like to share the following information with you. Of course there are a few other ways to improve the energy and healing abilities of your crystals, but I find the sea salt cleanse really beneficial and use it constantly during my Feng Shui Consultations and Classes.
Sometimes a stone or crystal you are strongly drawn to doesn't feel right, or a stone that felt good previously doesn't feel energetically strong anymore. The reason for this is that the stone or crystal may need to be cleared. The clearer the energy of a crystal is, the more powerful is it's ability to absorb negative energy. Crystals and healing gemstones need to be cleared as soon as they are purchased as well as after healing sessions. A cleared, ready crystal feels positive and bright, tingly and cold to the touch. A crystal that needs clearing may feel hot, heavy or drained.
Sea salt is one effective way to clear crystals and gemstones. It dispels any sort of dis-ease and negativity, and is a physical and psychic disinfectant. It is the most accepted and probably the most powerful method of clearing crystals and stones. I highly recommend it for the initial cleansing of a new healing stone and for any time a stone is overloaded with negative energy.
Salt can be mixed with water or used dry. To use salt water, mix a tablespoon of sea salt in a glass or ceramic cup of cold water. Do not use plastic or metal containers. Place the stones in the solution and allow it to soak overnight. To use dry salt, place the sea salt in a glass or non-plastic container and bury the crystals with the points facing downward into the salt. Again, leave overnight. Sometimes a stone may take longer to clear, especially if it has been used in a deep, intense healing. If this is the case, leave another day or two in the sea salt. When clearing gemstone necklaces it is best to use the dry sea salt method. Be sure to use sea salt only, table salt can contain aluminum and other chemicals. For those who live by the ocean, salt water can be brought from the beach in a jar, or gently wash them directly in the ocean.
When I clear my crystals I like to think about their heritage and honor the journey they have taken to finally find their home with me.
Photo Credit:  www.crystalsandgemstones.com
About the Author: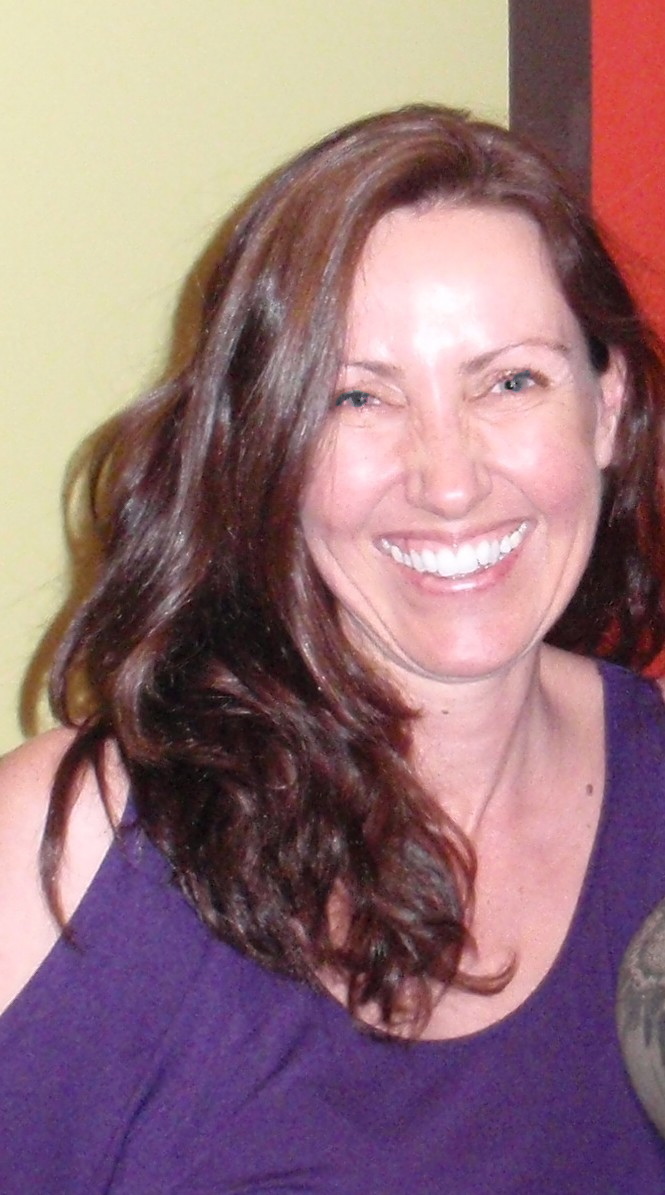 After earning a degree in Social Work in Germany, Gabrielle worked for several years with mentally disadvantaged children and coma patients. Her responsibilities included providing guidance as a life counselor for her clients and their families.Today, Reverend Gabrielle Orr is a certified Akashic Record Teacher and Consultant, Healing Touch Practitioner, Reiki Master, Body Talk Practitioner, EFT Practitioner, Massage Therapist, and Feng Shui Consultant. She teaches Akashic Record Classes and Retreats internationally since 2002.
Facebook:  http://www.facebook.com/GabrielleOrr