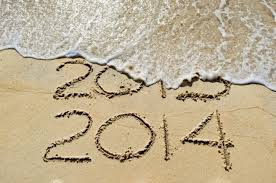 Woo Hoo! We made it!! Here we are, the last month of 2013 and what an unbelievable and incredibly intense, unpredictable roller-coaster ride it has been!
If you can't remember the beginning of the year, don't worry ~ roller coasters are like that!
And anyway, our frame of reference is changing now faster than ever before which means that the old selves we once were no longer resonate with us – we are feeling more and more changed as if the person we once were no longer is….
While it's tempting to remind ourselves of all of the challenges we have endured over the past year, let this instead be a time when we celebrate all that we have received and evolved into as well as all we have become.
For starters, we have individually and collectively lifted, removed, resolved, healed and transformed so much of our personal baggage so that we can now move forward in our lives unencumbered and pursue our divine mission with an entirely new freedom which we likely never knew was possible.
This December will provide us with less intensity and life  will likely be less abrupt so as to give us some time to integrate and prepare for the new intensification which lies beyond 2013 and into 2014.
Take this time to breathe, relax and assimilate your new awareness as well as all of the learning, growing and evolving you've done.  More than that, practice ACKNOWLEDGING and ACCEPTING yourself and others, no matter what…even if we don't all agree, we can always acknowledge and accept all that is as what is.
SO SIMPLE AND ENLIGHTENED!!!
Also begin to put more of your intention into your new reality and your future dreams, hopes, visions, desires…not only for  yourself, but also for your animal companions and for your planet.
Remember that when something is not in alignment with YOUR divine free will, YOU CAN SAY SO and the Quantum Field/The Divine Universe WILL ACKNOWLEDGE YOU and YOUR VOTE!
This means YOU DO HAVE POWER over YOUR LIFE, YOUR BODY, YOUR MIND, YOUR HUMAN EXPERIENCE…
HiNT: Remember this when feeling discouraged about the state of the world and the issues in this world which you do want to change but may feel powerless over.
When confronted with things you no longer choose or desire to experience, simply state out loud: 'Thank you for this, however, I no longer resonate with it or choose it. It is  no longer in alignment with my Divine Free Will OR My Divine Intentions.  I now respectfully request that it be completely healed. Provide into my consciousness everything about it I am meant to receive so that I never need to experience it again and please do this with the maximum amount of love, ease and grace and in a most benevolent way possible. Thank you.
Finally. since it's also the holiday season remember that the most precious gifts are those that can be shared through gratitude, love, peace, one-ness and joy..these kinds of priceless gifts of energy come from the highest vibration which we all truly are, right now.
I send each and every one of you and your animal companions much love, light, gratitude 'n JOY!
Have a wonderful and enlightened month.
Image:  www.nasdaq.com  (No copyright infringement intended.)
About the Author:  Lori Spagna Bio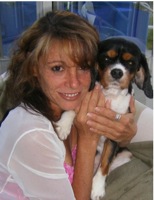 BTW: My last name is pronounced: Span-Ya
The name of my company, efil's god is pronounced: Eh-Fulls God (it spells dog's life backwards)
Lori Spagna radically transformed her life after a series of near death experiences while living in Maui.  Lori is the Best Selling author of "How Psychic Are You? 7 Simple Steps to Unlocking Your Psychic Abilities as well as 'Learn Animal Communication', 'Animals in the Afterlife' and also the upcoming book '2 Years in Maui'.
Lori is perhaps most well known for her recognition of the Animal~Human connection in terms of how animals mirror their human's behavioral, physical and emotional tendencies as well as for her focus on the interconnectedness of all beings.
With over 20 years of experience serving humans and animals around the world offering seminars and workshops on how we can improve our lives by learning from animals, Lori has become an internationally recognized expert, speaker, author, teacher, Visionary, Light-worker, Intuitive and Healer for all animals (including the human variety).
Lori also leads powerful manifestation and healing circles where she assists people and their pets to access their true power via The Universal Source which connects us all and activates their dormant DNA thus allowing them to awaken to their greatest potentials, shift their consciousness and live their best lives ever!
For more information, please visit: www.LoriSpagna.com, www.efilsgodSpirit.com, www.efilsgod.com and www.efilsgodDogTraining.com