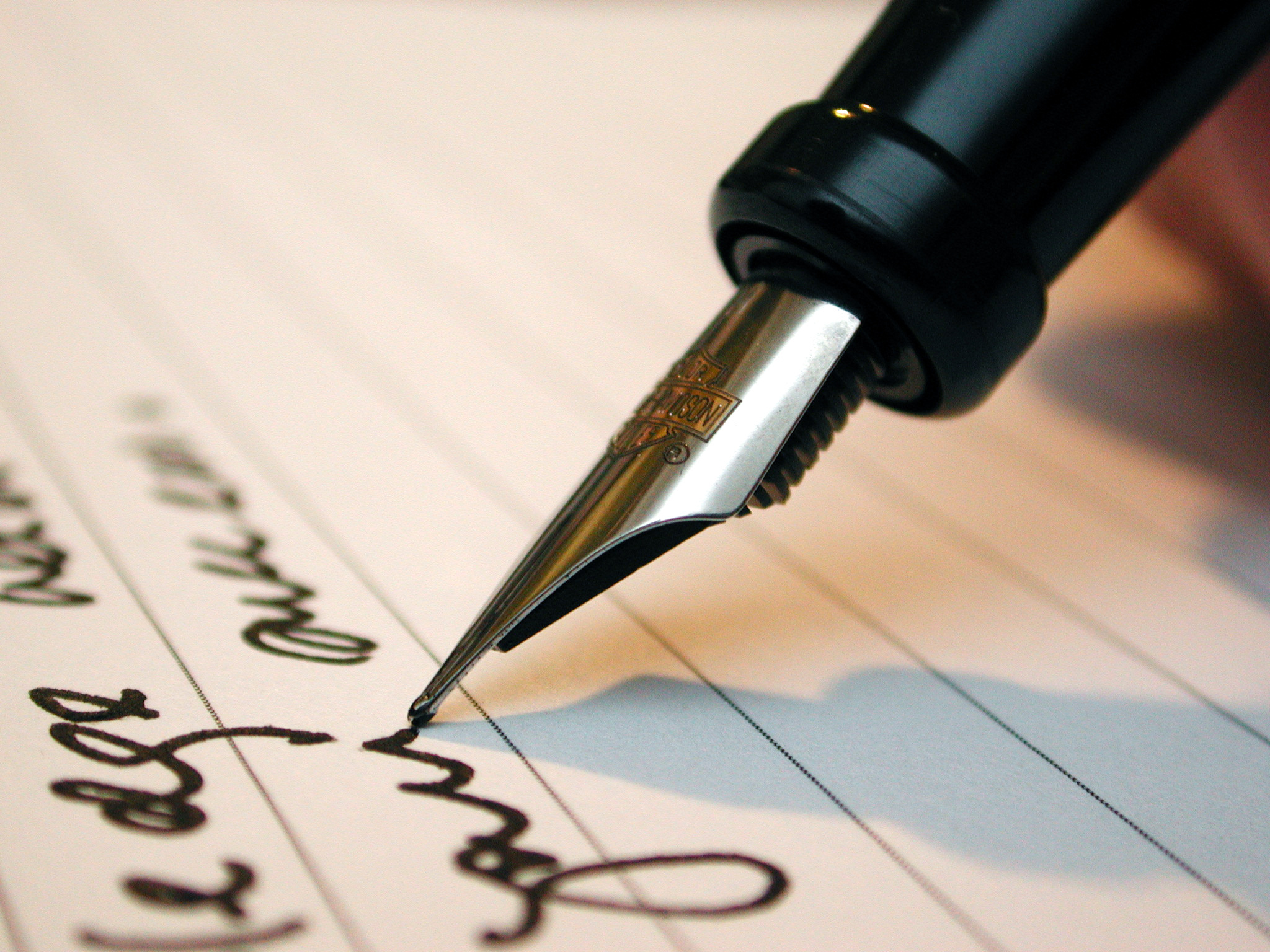 Dear daughter,
As I sit writing this letter to you, I watch the full moon on this cold and crisp February night shining its light gently and beautifully cradled on a bed of a million stars. What beautiful friendship that is- the darkness of the night sky which allows for the light of the moon and the stars to weave a stunning tapestry. I look at the night sky and think of you and your difficulties with finding joy in life at this moment. Sometimes, in fact often times, it is the darkness in our life that invites us to shine our light. That has been my experience, and I write this letter to share that understanding with you. Make what you will of this letter, take what you can from it. I only ask to be heard with an open heart.
As you know, I was separated from my parents at a very young age. Sadness and I go back a long way. You are well aware of my scars…or shall we say our scars…..from heartbreak, from the death of your eldest brother and from your father's long drawn illness. And yet we have made it this far!! In really good shape, won't you agree? We laugh heartily, we cry easily, we listen to hear, we care deeply, and we understand that we are not alone. We know of our inter connectedness to all that surrounds us…the trees, the lakes, the mountains, the birds, the bears and the wolves, the sky and the clouds….they are all a part of us as indeed we are a part of them!! So at this time when you are feeling unhappy yourself, I am writing to remind you of something simple that you may already know. The darkest of nights give birth to the most exquisite of days.  I have never met a strong person, a valuable person, with an easy past.
May I take his opportunity to remind you that the most beautiful moments of our life together and as a family have been amidst huge challenge? Our difficulties helped make us come alive.  The joy we find joy in the simplest things- a smile, a birdsong, the rush of the leaves as the wind blows has often soothed our insecurities about money and bread. Remember, how excitedly we lunge at Caira the dog, and pretend to talk in barks when we meet her after a long day at school for you and at work for me. Ah the joy of having Caira racing madly in joy all around us in circles barking excitedly, whilst the guinea pigs are squeaking as loud as they can to grab our attention. What a medley. What fun. And what of the hugs we give each other, finding comfort and safety as our bodies hold each other after a long day.  We share our stories around the kitchen table as we cook and clean and wash up. Wouldn't you agree that with time our hearts are more open to and more full of love? Wouldn't you agree that as time has gone by, we have actually begun to understand more and judge less. Isn't it interesting how simple our needs are? Isn't it interesting that having lived with very little, how grateful we have become for what we have.
We are often taught that the purpose of life is to be happy. You and I have learnt that to be happy, we must allow for a process of inner growth to happen. Sometimes life can get overwhelming, unreasonable in the demands it makes on us. I know. I have also learnt that everything in life passes. Nothing is permanent. Every situation, circumstance and relationship has a hidden magic in it – the gift of wisdom. And the more we  allow for life to happen, the more we surrender to its flow and its wisdom, the easier everyday living gets, and the greater is our inner growth.
So, whatever it is that is stressing you out in life, my child, let go. That is an act of courage and wisdom both. An inner strengthening happens in the face of challenge. Loss humanises us. It makes us less arrogant. Beautiful people do not just happen. It is often in the depths of despair that we find the heights of character.
Seek sanctuary in the quiet of being with yourself for some time when you feel unhappy.  Commune with nature. Talk to animals and hug trees. Sing songs long forgotten, visit places that call to you. Listen from and smile with an open heart.
Gradually, quietly and gently, you will be drawn back into life's embrace.
Welcome home my darling. Welcome to life. It will be spring soon.
Big Love.
Mumsy Wumsy
About the Author:
Rekha is a mother, life coach, reiki healer, shaman, writer, meditation teacher and student nurse with an interest in end-of-life care. She has a postgraduate degree in Economics and Buisness Management. Rekha decided to step away from a high powered corporate career to look after her husband when he was diagnosed with a critical illness while her children were both under 5 years of age. Over the course of this journey with illness and loss, Rekha understood that life's challenges are indeed its greatest gifts -an invitation to be our best, our highest and our noblest. She now teaches this wisdom in the Conscious Living Program. Find her at:  www.rekhavijayshankar.com
Photo Credit:  ? No copyright infringement intended.