Master Shift Administrative Team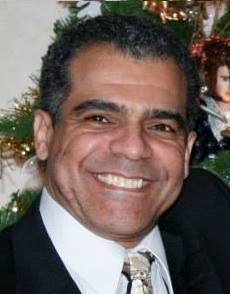 Joseph Simmons
Treasurer
Joseph is a metaphysician and visionary. He leads discussions on topics including the fundamental principles of Consciousness, Metaphysics, One-ness, the Law of Attraction and their relevance to every-day life. Joe expresses that he primarily has the honor of being the father of two amazing sons. We also know him as a Library Board Trustee for over 20 years at The Mastics, Moriches, and Shirley Community Library in Shirley, New York. Additionally, Joe serves as an advocate and overnight supervisor for homeless men at Hope House Ministries, Pax Christi Hospitality Center in Port Jefferson Station, New York.
Joe brings a diverse educational background. He completed numerous programs at Landmark Education where he is an avid proponent of the teachings of Werner Erhard for over 25 years. Joe's completed coursework includes numerous Forums; The Mastery of Empowerment; Presentation, Negotiation and Enrollment; The Introduction to the Forum Leaders Program and other coursework.
Joe's traditional degrees include an A.O.S in computer assisted mechanical drafting and design from I.D.T. Institute, a B.A. in psychology from Colgate University and an M.B.A. in general business from C.W. Post College. Joe is a member of The National Honor Society for M.B.A.'s.
Joe brings his vision, experience and passion to serve as a member of the Creative Team and as the Comptroller of The Master Shift.  Website:  JoeSimmons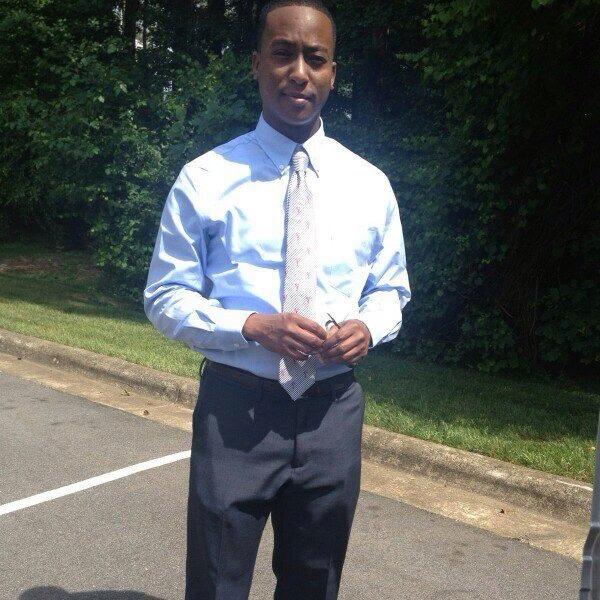 Mark Sutton
Social Media
Mark is a loving, caring open-minded student of the universe. He has served 9 years in the US army. Mark spends his days spreading unconditional love to humanity. He has practiced meditation for several years and has reached a calm state of being to share with the world. Mark is one of the administrators for The Master Shift Facebook page. He also uses social media as a platform to open the door for much needed discussions. He see's himself as a pioneer of the future.
Master Shift Creative Team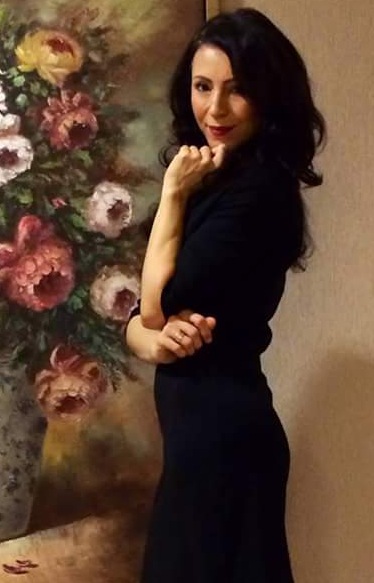 Daniela Nikolova
I am Daniela Nikolova and this is my song…..
I am a self-taught intuitive and international soul artist , poet , writer, Integrative Nutrition Certified Health Coach, and happiness guide who believes in the infinite power of the heart. My journey to self re-discovery started after my second child was born when I found myself into a cycle of never ending physical challenges. It felt as if my world was crumbling down underneath my feet. I felt as if that was the end of my story to only discover that the end was indeed the beginning of the new me emerging . The I, who was always meant to be, was and waited to be found underneath layers of what seemed to have become my reality. My healing began once I surrendered to the whispers of my heart. To my true calling. To the voice that came from the deepest core of my being.
I believe that my purpose is not to change anybody's world. I believe that I am here to guide others in the process of creating their own miracle by finding their own light and experiencing the depth of their true essence – love, pure unconditional love. To believe in it, to savour it and to surrender to the calling of their own precious heart.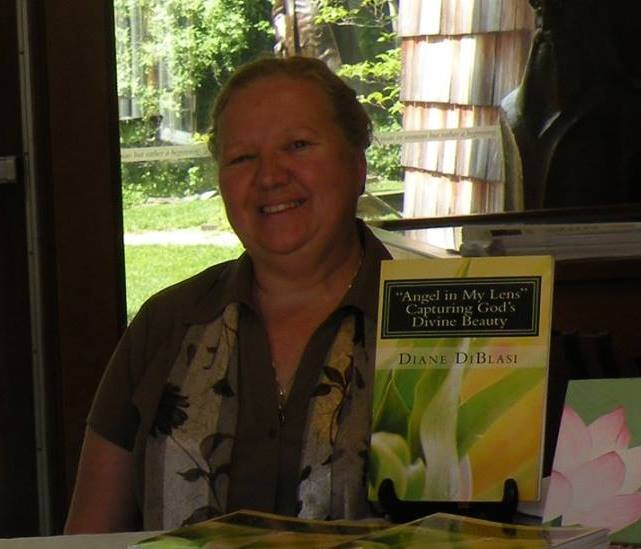 Diane DiBlasi
After the passing of her daughter Kiana in 2009, Diane's life has changed completely, she now has awakened to what is her journey in the thing we call "Life". Her journey is to share complete and unconditional love to all beings on earth, not just whom she knows but all of God's creations. For we are all here at this time on earth to learn and know that the most important thing we can do for each other is to love unconditionally, make no judgments or assumptions on each other.  Diane DiBlasi is an Advanced Reiki practitioner, a certified angel card reader, creates jewelry, nature photographer and an author of "Angel in My Lens", capturing God's Divine Beauty."  Website:   hearingyourangels12

Edna Randall
Edna is a Native American Spiritual Healer and Medium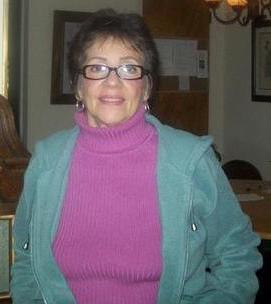 Elie Delaluz
Elie is an ordained Interfaith Minister, Inspirational Speaker and Spiritual Life Coach.  She is bilingual, speaking English and Spanish fluently.  Her passions include positive human connection through conscious, compassionate communication, and unified spiritual conversation between people of all faiths. –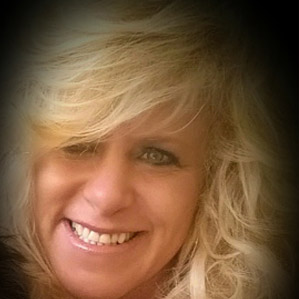 Ellen Pellegrino
Ellen is a Reverend, Intuitive, Hypnotherapist, Holistic Energy Healer (Hypno-Synigistic work – tuning into the age of the individual, where the pain originated to co-create their transformation.)  Owner of Age of New Beginnings/My New Spalon.  Website:  Age of New Beginnings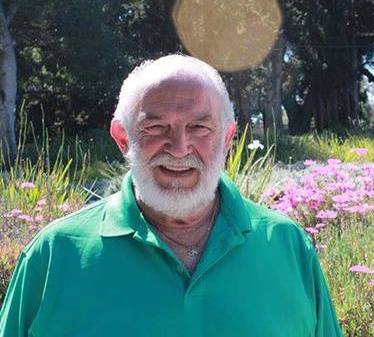 Joe Turchiano
Joe is an 8th degree black belt and has been teaching Kodokan Judo for 48 years after having studied in Japan at the prestigious Kodokan Judo Institute.  He has been practicing Surat Shabd Yoga of the celestial sound, mystic teachings and metaphysics for over 40 years after being initiated by Kirpal Singh in 1972.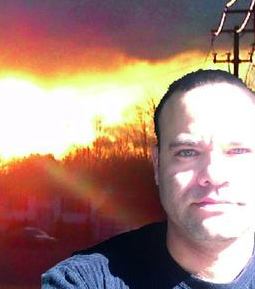 Jose Bazan
Jose is the author of "Awake to the Awakening." The book shares his awakening experiences and how meditation lead him to know GOD as I AM thyself. Jose is a spiritual counselor and teacher of awakening meditation connecting conscious oneness with divine beings.
Website: Awake to the Awakening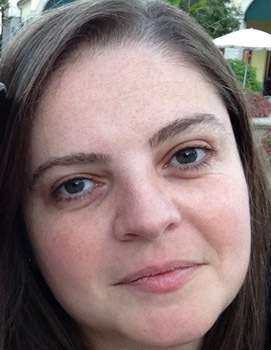 Ma Carolina Massone
Ma Carolina is a graduate from Stony Brook University of New York with a degree in Religious Studies specializing on archaic philosophy and symbology. Although she has been practicing various forms of energy healing from a young age, she received her first official Reiki certificate in 1996. She was awarded the prestigious Reiki Grandmaster certificate in 2011 making her one of the few in the country with that mention.  Website:  One Twin Flames Sanctuary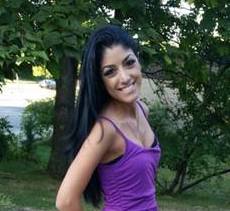 Nicole Rickey
Nicole is a licensed cosmetologist with a passion for hair and makeup. She hopes to inspire people of all ages to be their true authentic selves and be the change they wish to see in this world. Website:  Miss Nicole NY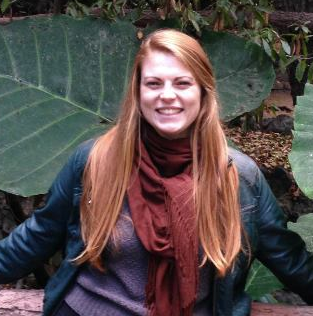 Shannon Hugman  – Blog Editor
Shannon is the editor for The Master Shift blog. She is a writer, artist, astrologer, teacher, assistant, emotional healer and more. Shannon loves to help others discover a passion and excitement for life. She is available for personal astrology chart readings along with creative marketing assistance. One of Shannon's passions is emotional healing; she is a HeatSpeak practitioner. This is a system that identifies the emotional stress behind physical symptoms and works to clear and replace these stressors with healthier feelings. Shannon often hosts local and online groups focusing on topics such as angels, meditation, chakras, utilizing the healing energy of the Earth and more. Currently she is working on writing her first book. Mostly she is excited to be on the planet during this revolutionary time. Above all else Shannon's intention is to BE a part of the Master Shift by centring in a space of love and transforming planet Earth as we know it.  Shannon Hugman
Pauline Capalbo – Collaborator
Pauline Capalbo is an energy healer, spiritual teacher and intuitive, in private practice since 1999. Her work enhances personal empowerment with physical, emotional, mental and spiritual healing through integration of mind, body and soul.  She's worked with children and conditions ranging from cancer to depression. She has a B.S. in Human Resource Management, is Certified as a; Thought Field Therapist, Master Herbalist, Reiki Master Teacher, and Light Body Healer. She has a PhD in Metaphysics, and is trained in Transcendental Meditation. www.awakeningofthesoul.com.  Face Book: Pauline Capalbo or Awakening of the Soul.